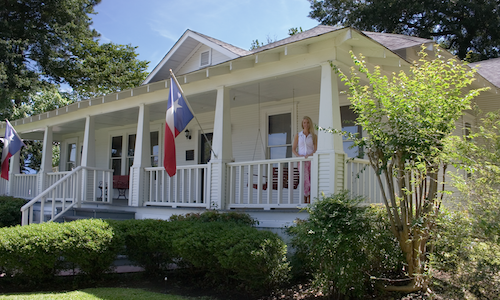 Greater Houston's real estate market right now is one that's being defined by its troubles, but Humble is an area that defies such labeling. Because while neighboring markets may be in decline, Humble is a community that is only just starting to hit its growth stride.
Why? Here are five reasons:
1. Great schools, and they're growing – As an agent can attest, as far as parents are concerned, schools are always going to be a deciding factor in choosing a neighborhood to buy in, and Humble has a number of good schools, including several that have received 10/10 ratings by GreatSchools.org, such as Deerwood Elementary, Willow Creek Elementary and Creekwood Middle School. What's more, Humble ISD recently purchased 15.3 acres of land on the east side of the city's Fall Creek community, where it plans to build its 31st elementary school, according to a report from the Houston Chronicle.
2. Great hospitals – In October, The Leapfrog Group released its annual grades for hospital safety. In Greater Houston, the rating group evaluated 30 hospitals, and only 10 received an A grade, including Humble's Memorial Hermann Northeast. The hospital has also received a number of awards from HealthGrades, including recognition of excellence for their gastrointestinal, pulmonary and gynecological care.
3. The market is growing – In our third quarter REAL DATA report, we ranked agents, among other metrics, by how much they had grown their business since a year prior. Humble-based agents James Polomsky and Dwynette Meadows rounded out our top two, growing their businesses by 360 and 198 percent, respectively. Furthermore, Trendmaker Homes Vice President of Sales Rhoda Davignon told us in an interview that Humble was one of the few areas in Houston seeing strong new construction growth.
4. The City is making improvements – Building on the already growing appeal of the area, the city of Humble is also taking steps to ensure the area's continued improvements. The city has announced plans to improve streets with thicker concrete, install new water lines and rebuild sewers and drainage; additionally, it has released downtown improvement guidelines that include requirements for nicer and newer building facades, awnings, windows, doors, sidewalks, outdoor lighting, etc.
5. There's a trampoline park – One final amenity that Humble has over most over markets is its Urban Air Trampoline Park. That's right, a trampoline park. It's an uber kid-friendly, 35,000-square-foot facility loaded with trampoline dodgeball arenas, slam dunk tracks, a tubes obstacle course, and all sorts of other surreal attractions the seem befitting of a trampoline park.