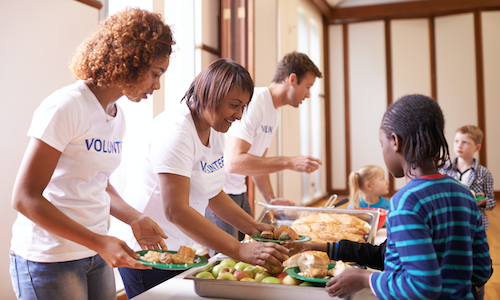 For the second year in a row, Houston is the most charitable city in the country.
That's what a recent study from Charity Navigator found, citing the city's top-performing nonprofit networks; high levels of donor contributions ($4.3 million); and the transparency of its charities.
"The consistently, exceptional performance of Houston charities confirms what people in Houston already know," said Michael Thatcher, president and CEO of Charity Navigator. "Simply put, there's a tremendous amount of philanthropic energy in that community right now."
Thatcher went on to celebrate the financial strength and ethical behavior exhibited by Houston's charities, giving credit to donors and nonprofit leaders alike.
Trailing Houston in Charity Navigator's ranking were some of the country's biggest cities, including nearby Dallas. See the full top 10 below:
1. Houston
2. St. Louis
3. Tampa/St. Petersburg
4. Dallas
5. San Diego
6. Minneapolis/St. Paul
7. Miami
8. Phoenix
9. Baltimore
10. Cleveland