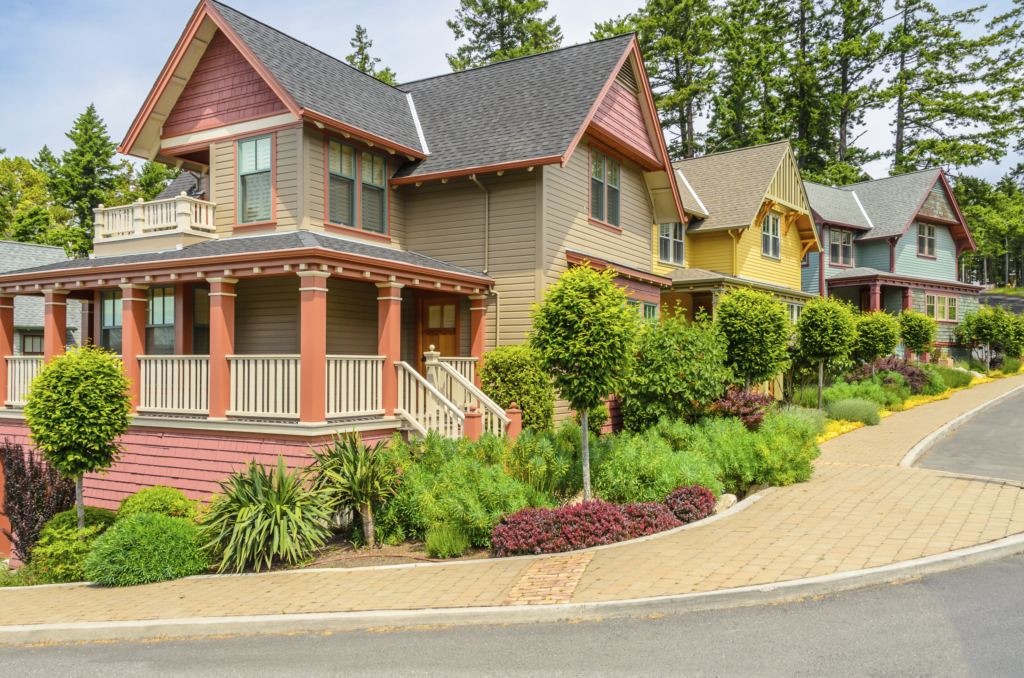 If you're considering becoming a landlord in a city like Houston, you're in luck. Potential landlords can rent out most homes in a majority of America's largest markets for a profit, according to a recent Zillow report.
In 25 of the 35 largest metros in the country, the money an investor earns from renting out property will likely outweigh the fixed monthly costs of the house. This holds true for at least 70 percent of homes in these areas, according to the report. In Houston alone, 96.6 percent of homes meet the criteria needed to make a profit by renting.
When it comes to various cities on the West Coast and Northeast, however, potential landlords might not have the best luck. In pricey markets such as San Francisco and New York, the costs of maintaining most of the properties in the area will outweigh the funds earned from renting it out. For cities like San Jose, only five percent of properties can be rented out for a profit. Each of these markets have some key traits in common — rent has skyrocketed there but home prices have soared even faster, according to the report. In fact, median home values in these areas have risen so quickly that rent simply can't keep up.
Why people want to rent
Despite the potential downside of becoming a landlord in America's more expensive cities, renting out your home is a strong choice on a nationwide basis. Millennials often turn to renting a property because they simply don't have the means to make a down payment, and it's an appealing choice for someone who's new to the job market and likely won't purchase a "forever home" quite yet. First-time buyers and renters also tend to enjoy the amenities and walkability that come with living in a city or a larger suburb, and renting there ensures an easier transition if someone does decide to move. Those interested in purchasing a home near the country's more expensive metros should consider searching within a middle-class suburb to avoid stiff competition.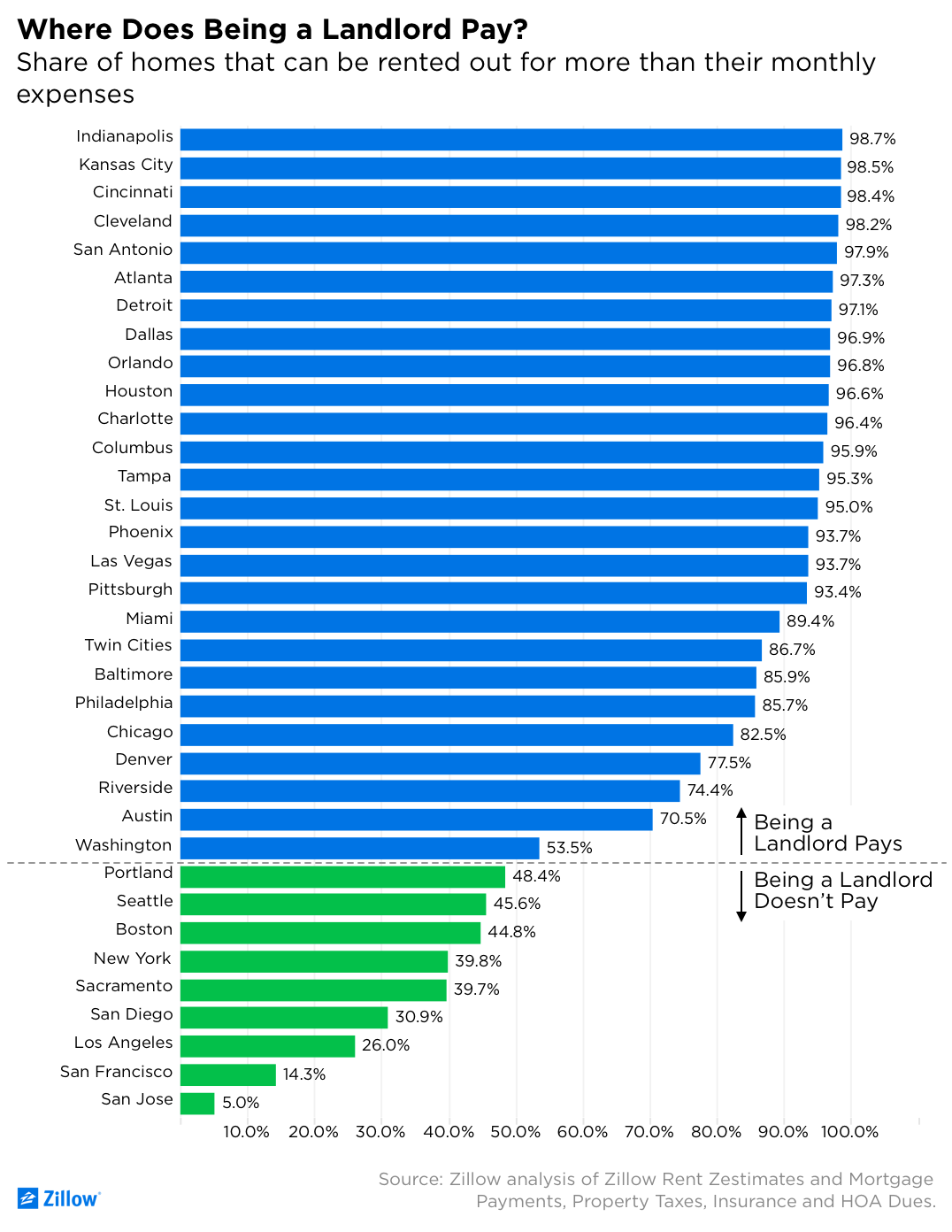 Source: Zillow.com