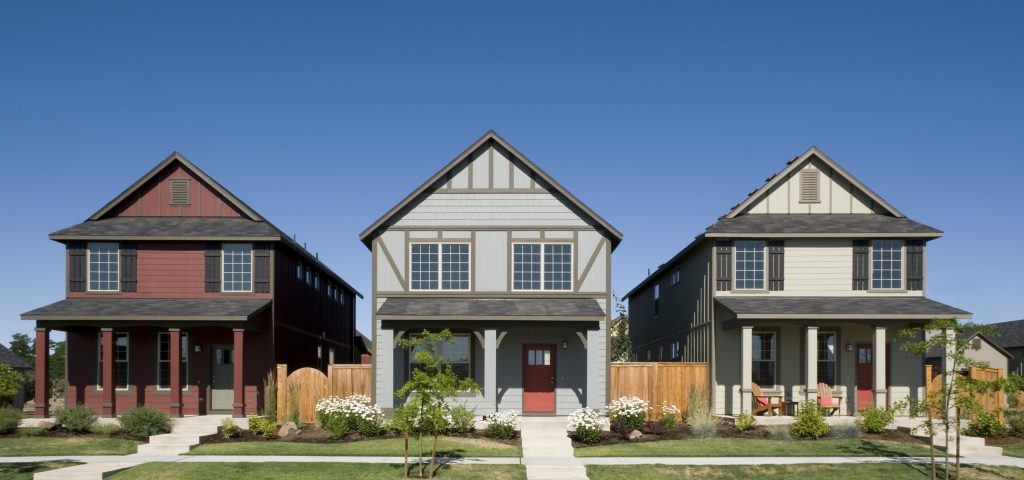 Over the last decade, homeownership rates in the U.S. have fallen drastically, with an average of 63.4 percent in 2016 compared to 69 percent in 2004. The 2008 financial crisis has been largely blamed for the swift decline, but many long-held misconceptions among potential homebuyers may also play a significant role.
According to Bank of America's Homebuyer Insights Report, almost half of first-time buyers believe they need 20 percent or more of a home's price for a down payment. Only 21 percent of respondents think they can currently make a down payment on a home.
But Tenny Ahn, the Senior Vice President and Area Manager of the Mid America Division for Bank of America, says that potential home buyers who have a solid credit score will have several realistic options.
"Every situation is so unique to the client and to their market, but if you are within the 10 to 20 percent range, then there are many loan programs and services available to them," he says. "The 20 percent down payment, the 30-year mortgage — these were the parameters that were in place when our parents and grandparents purchased their homes, and it's been handed down to the next generation. But the market and the real estate industry has changed so much, and people have to rethink this cookie-cutter approach."
Ahn encourages people to explore home ownership with certain goals in mind. Knowing your particular needs — Will you be growing your family? What neighborhood amenities are important to you? — ahead of time can help you to make the process run more smoothly.
"No one's going to advocate for your cause more than you are," he says. "If people put in the time and due diligence, there are thousands of local down payment assistance programs. People just need to take the initiative and apply accordingly."
Buying a home can be an exciting but overwhelming process. Having the right support system in place can be crucial to a first-time homebuyer's success.
"Work with a reputable Realtor to get to know you and your needs, and develop a partnership with a lender," Ahn says. "These professionals can examine all the angles and opportunities, as long as they show a general desire to get to know their client. If you're looking toward home ownership, you need to get practical information on how it works – not just down payment, but mortgage payment, taxes, insurance, maintenance fees and more."
Sharpening the learning curve
The development of new technology has proven beneficial, paving the way for a variety of online resources designed to inform the general public about the homebuying process.
"In this information age, there are so many portals available to educate the potential homebuyer on which to questions to ask the Realtor or lender, or to ask themselves."
What's the best piece of advice that Ahn can give to the real estate industry when working with potential homebuyers?
"Educate, educate, educate," he says. "Knowledge is power. We owe them an education so that they are fully aware of all of the costs of home ownership, to help put them in a position where they are financially stable."
"Now more than ever, it's more important to put clients first and have transparency. That American dream of owning their own home is still alive and well."