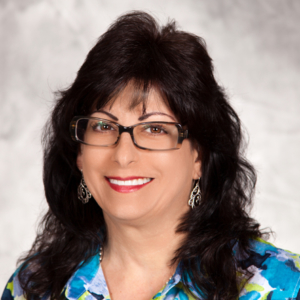 Name: Lenore Smith
Title: Realtor
Company: RE/MAX Fine Properties
What was your first job in the realty industry? Realtor
Where did you grow up? The Bronx, NY
Growing up, what did you want to be? Designer
What do you do to relax when you're stressed? Yoga, or cook meals with friends
Where is your favorite place to hang out? Home with friends
What do you love most about the industry? Going to closings and sharing the excitement of clients purchasing their first home.
How do you distinguish yourself from the crowd of agents? I've been called a "bulldog" of a realtor. I make sure everyone involved in the transaction is on the ball.
What is the most difficult aspect of your job? The ups and downs of production
Where do you go to network and meet new clients? Chamber events or local functions
What has been your greatest accomplishment? Platinum Club the last five years with RE/MAX
What was the last good movie you saw or book you read? Outlander – actually a series
What is your favorite restaurant? Churrascos
What kind of car do you drive? Lexus
Smartphone or paper? Paper
What is your favorite city after Houston? NYC
In 10 words or less, what is your advice for someone new to the industry? Get out there and mingle. Treat your clients like gold.
What's your favorite real estate iPhone/Android app? HAR app
Who are your favorite people to follow on Twitter? Leigh Brown