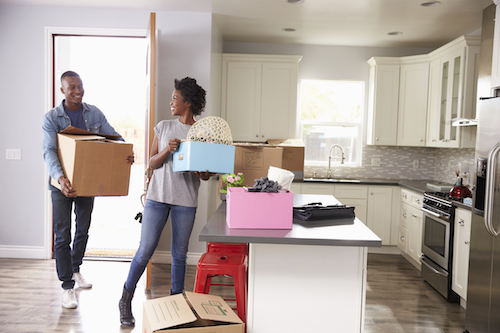 Despite a larger year-over-year increase in departures compared to 2016, Texas remained the America's No. 1 growth state during 2017, according to U-Haul data analysis of last year's migration trends.
Reservations for one-way U-Haul truck rentals rose 1 percent on a year-over-year basis in 2017, while departures grew 3 percent compared to 2016. However, U-Haul reports that some of the increased activity can be attributed to the active hurricane season last year. However, arriving trucks still accounted for 50.3 percent of all one-way U-Haul traffic in Texas, which allowed the state to keep its top spot.
U-Haul calculates growth rates for U.S. states by the net gain of one-way U-Haul truck rentals entering a state versus leaving a state during a calendar year.
"All throughout Texas growth is occurring, especially in the Houston Metro region," said Matt Merrill, president of U-Haul Company of West Houston. "Daikin just relocated all of its corporate offices here. Amazon built a massive distribution center and is in process of building a second one right now. BP just finished a massive construction project, and plenty of other companies are moving here because the cost of living is relatively low compared to other metros."
U-Haul Growth State Rankings for 2017
Texas
Florida
Arkansas
South Carolina
Tennessee
Washington
North Carolina
Connecticut
Colorado
Vermont