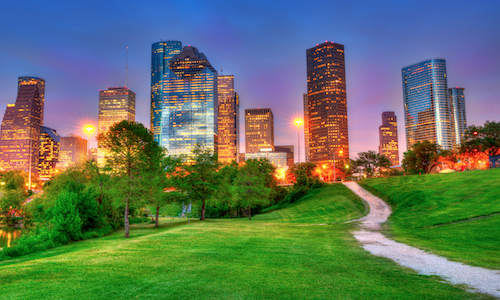 Community development project Meridiana recently underwent its second phase, with 300 homes planned for building. The first phase of the project, by Rise Communities south of Pearland, consisted of 420 sites. The prices for these homes range from $200,000 to $400,000. The roster of builders includes David Weekly Homes, Highland Homes, Perry Homes, Plantation Homes, Shea Homes, Taylor Morrison and Trendmaker Homes, as well as newly joined Chesmar Homes. Meridiana's features include a fitness center, fishing pier, multiple pools, several paths, interactive playgrounds and an amphitheater.
In other Houston real estate news:
A new study of the Houston metropolitan area, the Metropolitan Houston Regional Watershed Assessment, was proposed by the U.S. Army Corps of Engineers in an effort to appropriately analyze the area's disastrous flooding conditions, particularly in the wake of recent events like Hurricane Harvey, the Houston Chronicle reported.
Texas Central announced new details concerning its upcoming Dallas-to-Houston bullet train project on Jan. 18. The train will transport passengers between the two major cities in 90 minutes at speeds up to 205 mph. A passenger station proposed to be built in Grimes County would be the only stop on the rail line. Brady Redwine, a vice president for Texas Central, said the proposed Grimes County station is an opportunity to have "efficient roadway access and connection options for passengers coming to and from the facility." Company officials also said the project would have massive positive ramifications on the surrounding counties and communities via the creation of jobs and generation of tax revenue.