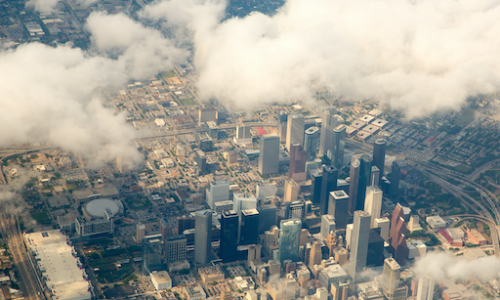 1) Harry Kuper, real estate professional of Kuper Realty Holding Company, closed the sale of Houston's highest-priced house of 2017: the extravagant Emerald Lake Estate located on 37307 Diamond Oaks Drive in Magnolia, Texas for $17,500,000. Located 40 miles northwest of Houston, this 185-acre landscape is home to the private 25-acre Emerald Lake, which boasts a renowned environment with 10 islands, 9-acre Japanese garden and 7-acre botanical garden with over 5,000 azaleas. Other outdoor luxuries include guesthouse, boathouse, gazebos and miles of walking trails.
2) Designed by architect Dillon Kyle, the 2-acre estate in Piney Point Village was sold for $8,625,000 by realtor Courtney Robertson of Greenwood King Properties. Located on 11510 Quail Hollow Lane, this estate contains a variety of amenities including temperature-controlled pool, tennis court, theater, game room, wine vault, caterer's kitchen, three fireplaces, walnut flooring, four-car garage and dual grand entrance gates lead to motor court with crushed granite.
3) Located at 422 Buckingham Drive, this private residence was sold by realtor Sabiha Rehmatulla of John Daugherty, Realtors for $8,030,000. This Houston property has a host of indoor and outdoor attractions, ranging from a stone fireplace, gourmet kitchen and large guesthouse. Other features include an exercise room, elevator, theater room, spa and outdoor in-ground pool.
4) First built in 1962, this chateau located on 306 East Friar Tuck Lane was recently remodeled in 2015. With 2.68 acres of privately-owned woods, it has a view of the nearby Buffalo Bayou. The exterior is structured with French-imported limestone and five lovely fountains, and the kitchen with Carrara marble countertops throughout. Luxurious amenities include a gym with sauna and steam room, wine cellar, media room and installed elevator. The sale was closed for $7,900,000 by real-estate agent Adriana Banks of John Daugherty, Realtors.
5) The 12,000+ square foot Normandy-styled chateau located on 11503 Wendover Lane is nestled within the confines of Piney Point Village. Tightly-woven together with both vintage and modern sensibilities, this residence utilizes concepts like vintage wood and natural stone fused with current-day technology. This house contains four fireplaces, six full and two half baths, three attached garages, six bedrooms, game room, wine room and an outdoor in-ground swimming pool. It was sold for $7,800,000 by real-estate professional Jie Pan of Valueline Properties.
---
Read more from our Top Producers Issue
---