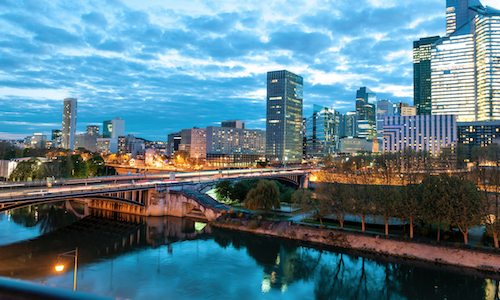 On February 12th, the Texas Association of Realtors commended several of its top members and associations during its annual Texas Realtors Winter Meeting. The 2017 Texas Realtor of the Year went to Dan Hatfield of Farmers National Company in Comfort, Texas. This award is given to an individual who has made a great impact on the industry through their contributions to their respective local, state and national organizations during their career.
"A Texas Realtor is held to the highest of standards service not only from the association, but from their peers and colleagues and thus being honored at the Winter Meeting award ceremony is a testament to those who go above and beyond the call of service," said Kaki Lybbert, chairman of the Texas Association of Realtors. "Their jobs are not exclusive to connecting people with their dream homes, but to provide a lasting impact in the lives of all Texans."
In other Houston real estate news:
Plantation Homes is expanding in Meridiana with a new assortment of homes designed for 40-foot homesites, according to the Houston Chronicle. One-story plans will range from 1,500 to more than 1,700 square feet and two-story homes will range from nearly 2,100 to 2,482 square feet. Twenty homesites are planned to be available.
A 810-unit vista on Gessner was recently obtained by Dallas investor Dalcor Cos., according to Connect Commercial Real Estate. The new owner is planning on heavily investing on upgrading units and the property's exterior. "New ownership will provide the residents with a substantially upgraded property at affordable rents by taking advantage of the TDHCA Housing Tax Credit Program, preserving affordable housing for low-income households," said Todd Franks with SVN Investment Sales Group.
A West Houston property on 13126 Conifer near Memorial is currently for rent at $18,000 per month, making it the most expensive rental home in the area, according to the Houston Chronicle. This 5,000-square-foot home hosts a number of notable features including vaulted ceilings, a lavish summer kitchen and a resort-style pool, all finished with a contemporary style fused with a New Orleans flair.