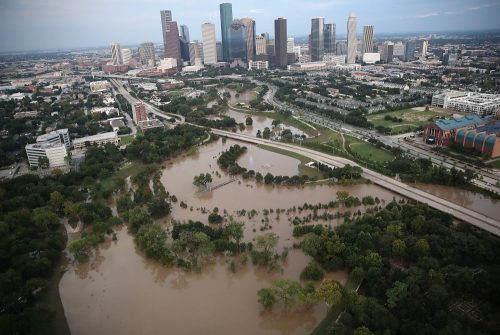 The Greater Houston Community Foundation (GHCF) is creating a system to connect homeowners affected by Hurricane Harvey with repair services for their homes. The GHCF is behind the $113 million Hurricane Harvey Relief Fund, set up by Major Sylvester Turner and Judge Emmett of Harris County.
The repair system is expected to be online in about a month, said Renee Wizig-Barrios, senior vice president and chief philanthropy officer of the GHCF, and will be available to government entities, like Harris County and the city of Houston, to establish partnerships with federal aid and relief programs.
GHCF's relief fund stopped raising money on December 31, 2018, after receiving around 126,000 donations. Outside funding was raised to support management of the fund, so that all of the fund's donations went toward relief efforts, according to president and CEO of GHCF, Stephen Maislin. Donors of note included Leslie Alexander, former owner of the Houston Rockets, and Houston billionaires Laura and John Arnold.
So far the GHCF has granted around $30 million for Harvey victims' home repair. The fund has already given about $108.8 million to roughly 123 grantee organizations. The fund impacted an estimated 47,000 households, as of March 15, according to Wizig-Barrios, although they plan to help 183,000 houses once all funding is distributed.
Federal Emergency Management Agency (FEMA) funding has been approved for roughly 321 Houston homes and 360 Harris County homes, according to two city and county officials. About 72,000 single-family homes in the Houston area were destroyed by Hurricane Harvey.
Once the federal funding is approved, it's expected to impact nearly 20,000 homes in Houston and Harris County. So far, the city of Houston has received about $3 million from the federal government, compared to $87 billion in property losses to Harris County.