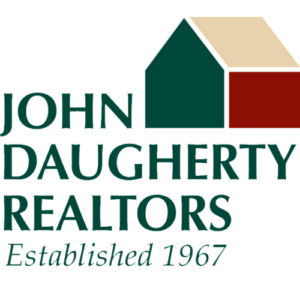 John Daugherty, Realtors officially opened their new office in The Woodlands last month as the brokerage continues to increase its focus on the growing and highly desirable area. Located at 1950 Hughes Landing Boulevard, the luxury brokerage recently opened an office last fall on Memorial Drive to serve west Houston, the Energy Corridor District and Katy markets.
"For more than 50 years, we have had the privilege of opening doors and achieving extraordinary results in Houston and we are excited to do the same in the Woodlands," Cheri Fama, president and COO, said at the event.
The office's grand opening featured John Daugherty executives, local agents and area dignitaries including J.J. Hollie, president and CEO of The Woodlands Area Chamber of Commerce; Dr. Ann K. Snyder, secretary of The Woodlands Township; and Rip Reynolds, vice president of leasing and commercial land at The Howard Hughes Co.
"We are thrilled to welcome John Daugherty, Realtors to the award-winning, mixed-use development of Hughes Landing on Lake Woodlands," Reynolds said. "Hughes Landing offers a wide range of services, from retail, restaurants, recreation and entertainment, to multifamily living, office space and hotel accommodations, all within a walkable setting. John Daugherty, Realtors complements Hughes Landing by now providing luxury real estate brokerage services."