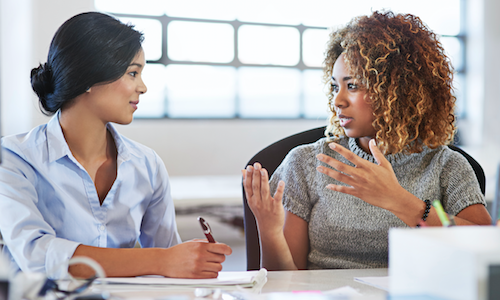 The National Association of Realtors launched a new initiative focused on improving the financial wellbeing of its 1.2 million members. Last week, NAR unveiled its online Center for Realtor Financial Wellness, a website that includes a number of tools designed to help Realtors make informed decisions about their personal and professional finances. The group points out that since around 90 percent of its members conduct business as independent contractors, a host of legal and financial questions are a fact of life for real estate agents. With the tools offered through the Center for Financial Wellness, NAR hopes it can take a step toward tackling some of the tough questions that often arise when it comes to financial planning for Realtors.
"The Center for Realtor Financial Wellness has something to offer all NAR members no matter their level of professional expertise or stage of financial planning," NAR CEO Bob Goldberg said in the announcement. "It's a priority for me and the association to ensure our members have the financial tools and resources they need to succeed in business and in life."
In other real estate news:
The Federal Housing Finance Administration (FHFA), the chief governing body for federal mortgage finance agencies Fannie Mae and Freddie Mac, announced Aug. 21 that it would be phasing out a previous initiative to subsidize mortgages for investors in single-family rental properties. In 2016, Fannie and Freddie began a pilot program centered around propping up the burgeoning industry around single-family home rentals. At first, the program was billed as a way to increase the supply of affordable residential housing across the U.S., particularly for renters. But the market for single-family rentals has seen no shortage of interest from tenants, not to mention Wall Street investment firms that have poured billions into an effort to purchase large numbers of homes throughout the U.S. and then lease them out. NAR and other groups with an interest in promoting homeownership applauded Fannie and Freddie's move away from the industry. The FHFA said it will continue to support existing programs focused on financing real estate investment by smaller, locally owned firms.
ShowingTime's July Showing Index recorded another monthly decrease in the number of reported buyer showings, although viewing activity was slightly higher (0.3 percent) compared to the same month last year. ShowingTime attributed declining foot traffic to continually high listing prices and low inventory levels. The trend was most pronounced in the western United States, but was not reflective of activity in the South where the number of showings booked through the service have kept growing compared to 2017.
Add door locks and keys to the long list of home components receiving a "smart" makeover: With help from homebuilders and venture capital investment funds, manufacturers of "smart locks" are attracting substantial financial support that they hope will translate into sales. The Wall Street Journal reported that one such company, Latchable, Inc., recently raised $70 million in a round of fundraising that valued the company at over $250 million. Latch, its principal product which allows locked doors to be opened by authorized users via a smartphone app, is marketed more toward commercial interests rather than consumers. Delivery services including Amazon, UPS and FedEx are hoping products like Latch make it easier to deliver packages to customers in apartment buildings where mail theft is an issue. The real estate management firms that own these buildings also hope smart devices could reduce costs related to physical keys and routine maintenance of apartment units.