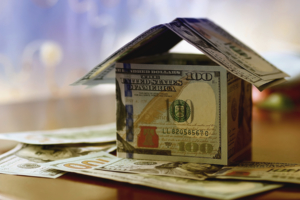 On Sunday, millions across the United States will pile on the couch, remotes in hand, and tune the TV to the biggest sporting event of the year. Some will only be there for the snacks, some will be desperately trying to pay attention to the game despite the noise and the rest will simply be there for the commercials. This year, an ad costs between $5 million and $5.3 million. However, instead of spending that much on a 30-second ad, here are some Houston-area homes you could go for instead (if your bank account allows it).
•Inspired by the Beauregard-Keyes house in New Orleans, this house was just recently restored. With three floors and an attached guest house, the residence sits on half an acre of land designed by renowned architect, Birdsall P. Briscoe. There's an elevator to bring you up to the third-floor fitness room as well as a paneled library. The house is finished off with a home generator and a 3 car garage. It's currently on sale for $5.2 million.
•Located in the heart of West University, this 6-bed 6-bath is elevator capable and has never been lived in. With an in-ground pool and 1,300 square feet of porch and balcony, this residence is perfect for entertaining or simply enjoying the warm Houston weather. And with 7,754 square feet and a 3-car garage, there's plenty of room to relax. It's currently asking for $5.2 million.
•This residence comes with a view of Houston from the 19th floor of the Huntingdon. This three or four bedroom also comes with a library, fitness center, a temperature controlled wine room, two private balconies and three gas log fireplaces. The building also houses a spa and a pool, has a security team, a concierge and valet parking. It's currently selling for $5.2 million.
•Just off of the Buffalo Bayou, this property consists of three separate parts: the main house, a pool house and a cottage home. Boasting a total of 14,126 square feet and sitting on over four acres of land, the property includes 6 bedrooms, an outdoor spa (including a steam room and a sauna), a 6,000 square foot entertainment gallery, multiple terraces and a 5-car garage. It's currently going for $5.2 million.