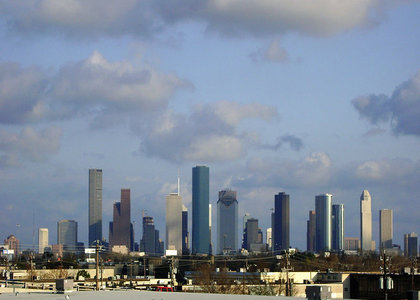 Illinois-based Marquette Cos. is under contract for a 2-acre plot of land located near the corner of Navigation Boulevard and Canal Street in EaDo. Plans call for an eight-story apartment building with street level retail space.
Marquette Cos. intends to break ground within the next six to eight months, with an anticipated 18 month construction period. The project will have 293 apartment units, a restaurant, and a sidewalk cafe. The units will mainly consist of one-bedrooms at about 890 square feet each.
A development in the area has been a longstanding aspiration for Marquette Cos.
"I think with its proximity to downtown, it's a really attractive place for people to live," said president and CIO of Marquette Cos., Darren Sloniger. "Navigation Boulevard is a very romantic, walkable neighborhood."
EaDo is one of the fastest-gentrifying areas in the country, according to a study last year by RentCafé. The area has seen a 71 percent increase in median household incomes and a 284 percent increase in home value from 2000 to 2016, according to Redin's research. EaDo's newfound popularity has been linked to the construction of the Houston Dynamo's BBVA Compass Stadium in 2012, and the addition of new nightlife venues such as Neil's Bahr and Warehouse Live.
Texas Realtors has

announced

its 2018 award recipients. Nelvin Adriatico of CORE Reality in Sugar Land was awarded the Texas Realtor Good Neighbor Award for his involvement in the Houston-area Alliance for Multicultural Community Services' Back to School Drive. Both the San Antonio Board of Realtors and the Houston Association of Realtors were also awarded in the Texas Realtors 2018 Education Awards category.

A

meeting

with concerned residents has led the developers of a new affordable housing project in the Heights to alter their original plans. The residents believed the scale of the development would lead to traffic and safety issues, prompting the developer to reduce the size of the building by 20 percent. The new proposal is now for a four-story building with 67 apartments. An earlier plan consisted of a five-story building with 85 units.