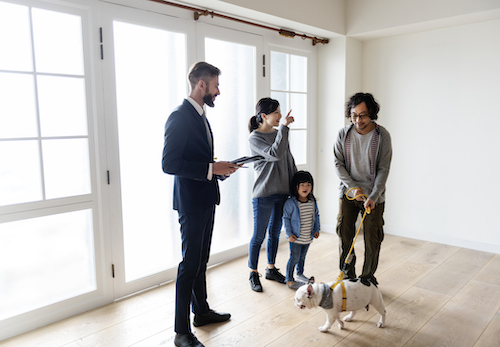 For real estate agents, spring may have arrived early this year. After a string of anemic reports through the winter, home sales numbers picked up across the U.S. in February.
The National Association of Realtors reported that existing home sales grew by their largest monthly margin since 2015 in February, coming in 11.8 percent above January's tally and only 1.8 percent off from a year ago. February's seasonally adjusted annual rate of 5.51 million sales also marked the fastest pace for home sales since last March.
Economists including NAR's Lawrence Yun had been predicting for months that home sales would eventually rebound as buyers reacted to lower mortgage rates, higher inventory levels and slower price growth. February's EHS report, released March 22, was among the first signs that this hypothesis was correct.
"We're very happy to see homebuyers returning to the market, as the beginning of spring represents a prime time to purchase a new home," NAR President John Smaby said in a press release accompanying the report.
A slow decline in home sales activity that began in the second half of 2018 only accelerated once winter set in around November, as mortgage rates briefly touched multi-year highs the week before Thanksgiving. Record-setting cold continued to play a role in sluggish sales across the U.S. through January, compounding other anxieties around the economy, according to Zillow economist Matthew Speakman.
"January's [existing home sales] figures were disappointing, but many took solace in the fact that much of the lackluster activity was likely attributable to poor winter weather, uncertainty surrounding the government shutdown and still-high mortgage rates," Speakman wrote about the latest NAR report. "Would-be buyers clearly moved past these constraints and confidently stepped into the market."
NAR's existing home sales report includes condos and co-ops, but the single-family market drove all of the gains. That category was up 13.3 percent from the previous month, while condo and co-op sales were flat. Overall existing-home price growth reached 3.6 percent year-over-year, rising to a median of $249,500.
Inventory levels posted strong gains, up 2.5 percent above January's supply and 3.2 percent above year-ago figures. Yun remarked that this likely helped boost open house traffic, as measured by NAR's SentriLock key system. Still, Yun noted that room for improvement in inventory remains across the price spectrum, particularly in terms of construction activity.
"For sustained growth, significant construction of moderately priced-homes is still needed," Yun said. "More construction will help boost local economies and more home sales will help lessen wealth inequality as more households can enjoy in housing wealth gains."