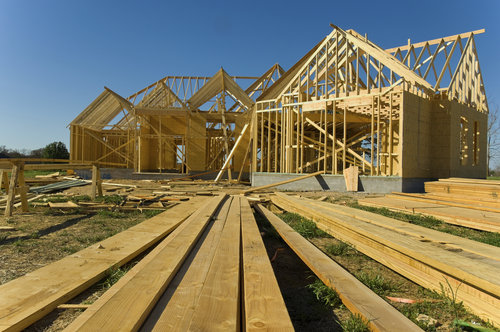 Numbers released Tuesday by the U.S. Census Bureau and the U.S. Department of Housing and Urban Development show that housing starts unexpectedly fell during the month of May, while building permits increased.
Privately-owned housing starts dropped by 0.9 percent, bringing construction of single-family housing to 820,000 units and a 6.4 percent decline. That's below the revised April estimate of 1.28 million and 4.7 percent below the May 2018 rate of 1.33 million.
Single-family housing starts fell in the Northeast, Midwest and West, but rose in the South, where majority of house building takes place.
"The decline in single-family starts is off a solid upward revision in April," said Danushka Nanayakkara-Skillington, National Association of Home Builders (NAHB) assistant vice president of forecasting and analysis. "This is another indicator that ongoing builder supply-side concerns are making it more difficult to build homes at affordable price points. We expect single-family housing starts to remain flat through 2019," according to a release from the NAHB.
But there's a reason for optimism going forward, since building permits rose by 0.3 percent to an annual rate of 1.29 million in May, increasing single-family permit authorizations to 815,000 units, a 3.7 percent rise.
"The rise in single-family permits echoes the stabilization we are seeing in our builder confidence survey," Greg Ugalde, Chairman of NAHB and a home builder and a developer from Torrington, Conn. "While the increase in permits is a positive sign for the housing market, there are still affordability concerns throughout the country, especially in high-cost areas," he added, in a press release put out by the builders' organization reacting to the new figures on housing starts.