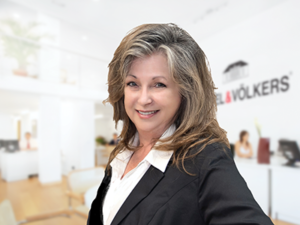 The wise real estate professional takes notes when their managing broker comes to them with advice.
From what to do in down times, to handling success, to engaging with strangers, these three entrepreneurs made the best of the advice they received.
Vickey Wachtel of Engel & Völkers Katy (pictured above) jumped into the business 13 years ago.
After she earned her license, she wanted experience quickly. "I got to 47 closings in my first full year of business. Talk about a kick start! But that was in 2007. I'm not sure it could be done today," she said.
Her best advice received?
"When the business slows down, get more education so you are ready when it comes back around." As a result, she has 15 designations and certificates.
"I took that advice to heart, prompted by an article in a magazine in 2008. I don't believe I would have been asked to represent Engle & Völkers if I had not committed to knowing as much as I can about this business.," said Wachtel.
Knowledge was a key piece of advice for Paige Martin, Head of the Houston Properties Team at Keller Williams.
As a father-daughter activity, she acquired her license as her father was pursuing his license. She never thought it would become her full-time career. But after attending and becoming fascinated with the classes in real estate school, Martin realized she was on the right path.
The best advice she ever received dealt with the power of curiosity, respect, and being non-judgemental when encountering strangers.
"Never judge a book by its cover. But ask all of the right questions upfront to make the best of your and their time," said Martin.
The advice has helped Martin see this as more than a job. "I am blessed to meet a lot of interesting people in my career. My favorite part of my job is that they have become my closest friends. The intimacy that comes through the real estate relationship is something I very much treasure, and that makes this career worthwhile," said Martin.
Gary Bisha of Castle Realty and Texas FSBO said his best advice was not to rest on your laurels. "Success does not maintain itself," he said. "We were one of the original market disrupters with our Flat Fee MLS program. But it would only be a matter of time before a new disruption took place," said Castle.