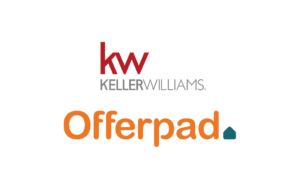 Keller Williams announced Wednesday that its iBuyer program, Keller Offers, will partner with established iBuyer Offerpad to offer customers a hybrid of the services the two companies provide.
The new arrangement will allow consumers to work with a Keller Williams agent, who will be required to obtain certification to allow them to submit cash offers through the Keller Offers program. Offerpad's software will then generate an offer, and the agent will be able to see if the seller finds it suitable. The Keller Williams agent will then serve as a consultant through the home selling process if the seller elects to go forward.
"In our pursuit to drive the best end-to-end consumer experience, we're giving consumers the most choice available. And, we believe an agent-driven consumer experience is best to deliver that choice," Keller Williams President Josh Team said in a press release about the new initiative.
By the end of August, the new partnership will launch in the Phoenix and Dallas markets, and will be operational in 10 other U.S. markets by the end of the year, including Houston. The initial markets will predominantly be located in the South and Southwest.
"My background as a real estate agent, having sold thousands of homes and participated in countless living room conversations, I know that the consumer desires and deserves, the best-selling process that works for their individual situation," Offerpad CEO Brian Bair said in the release. "Offerpad was founded with a purpose to deliver more consumer-centric solutions in real estate – this partnership further supports that mission."