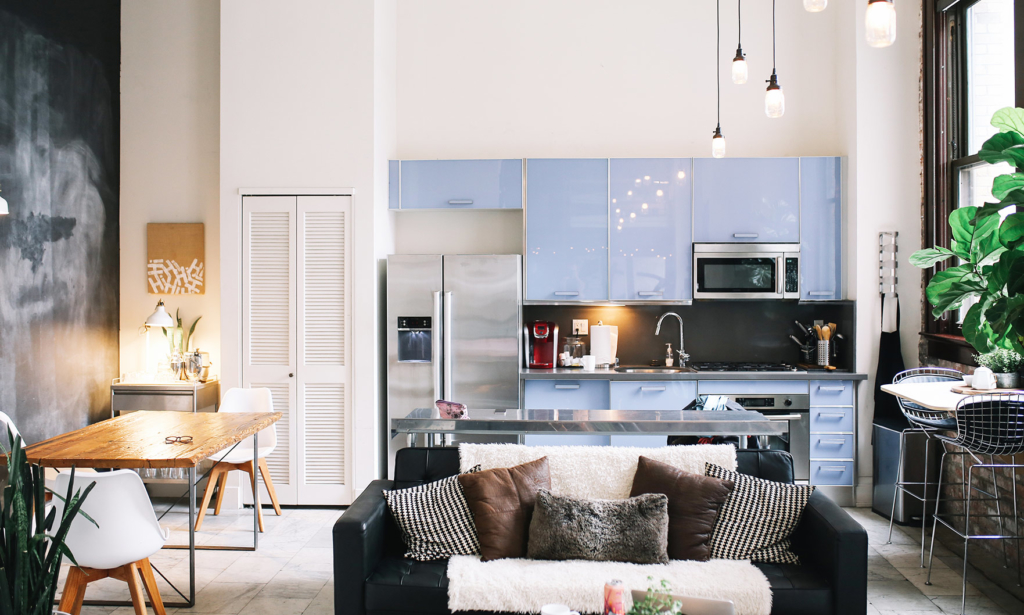 The practice of renting properties out on a short-term basis has been on the rise for several years. This fast and cheap alternative to hotels has been changing the traditional way that individuals live and vacation. But it's also changing the real estate industry.
Agents and Airbnb
Real estate professionals around the country have found adding short-term rentals to their business profiles to be a good business move. "It's far more lucrative if done right than traditional rental properties," Daniel Martinez, real estate professional and founder of Houliving in Houston, told Houston Agent Magazine. "I find that short term rental properties allow for the property to have a longer life expectancy, since we are able to go in weekly to resolve issues before they become a major problem."
Martinez said he has always been interested in building experiences, and the short-term rental market was a way for him to explore that via real estate.
Luckily, Airbnb has taken out a lot of the guesswork for real estate professionals. With the flexibility of a shorter lease, short-term renters can build a brand within themselves through an already established name like Airbnb. Martinez said there is freedom in that. "The 'pros' would be the ability to make more money, limit the damages caused by long term renters, the flexibility to both rent and live in the property [house hacking], and not being concerned about selling with long term tenants in place, and much more," he said.
The trend of buyers looking to invest in short-term rentals is becoming more common. But Martinez warns that they sometimes run into issues because they aren't informed. "The biggest issue I find with working with buyers who are looking to get into the Airbnb playing field is the lack of knowledge," he said. "This makes it very difficult for them see the benefits up front. Luckily, I have worked with a few investors who took the risk and are winning big." Martinez recommends agents working with these buyers educate themselves about the ordinances in each area (they can vary) to see if there are any regulations in place.
Luckily, Houston does not have a short-term rental ordinance in effect. As long as real estate professionals and property managers are following the basic requirements highlighted on the Airbnb site, they are allowed to operate the way they see fit. "To help create comfortable, reliable stays for guests, we ask all hosts to meet basic requirements for each listing," Samuel Randall, senior communications manager for the US-East for Airbnb, told Houston Agent magazine. "This applies to all listings, around the world." According to Airbnb's site, basic requirements include: Be responsive, accept reservation requests, avoid cancellations, and maintain a high overall rating. They also offer tips specifically for real estate professionals looking to grow their portfolios. "Airbnb informs hosts in our Terms of Service that they are responsible for identifying, understanding, and complying with all laws, rules and regulations that apply to their listings," said Randall. "This ranges from obtaining any required licenses or permits to facing any penalties of enforcement."
Randall does point out that in several cities in Texas (Houston included), potential hosts should be aware that Airbnb "collects and remits occupancy taxes at the state and city-level on their behalf." The city has a hotel occupancy tax that applies to Airbnb and other short-term marketplaces as well (six percent of the listing price including cleaning fees for reservations 29 nights and shorter).
Great customer service is key to any successful business and that is no different for the short-term rental marketplace. Be available to your clients and be mindful of their wants. "Short term rentals have a lot to do with customer service," Martinez said. "Our job is to make this a great experience and time for our guests. Continuing to find ways to make your listing better is how you stand out and beat the competition." Whether that is finding a reliable cleaning crew or impeccable handyman, building the right team will alleviate a lot of stress.
The affordability question
Online hospitality marketplaces like HomeAway, VRBO, and—most popular—Airbnb, have changed the hospitality market, but housing affordability advocates and economists alike have also argued the ethics of the booming business practice.
Short-term rentals mean that fewer homes are available for rent and cause pressure on the housing market. The low-inventory market drives up costs, which can cause tenants to be displaced. Several cities — including San Francisco, Washington, D.C., and New York City — have introduced legislation to address this concern.
The city of Seattle has put legislation in place to regulate short-term rental properties. It was seen as the first time a city created stricter boundaries for marketplaces like Airbnb. The ordinance, passed in 2017. Caps the number of short-term rental units for a particular property at two. "One can be a primary residence, plus one more," said former San Antonio mayor Tim Burgess during a media call for the National League of Cities Summit. "If you live outside the city, as an outside investor, you would only be able to have one." According to Burgess, short-term rentals have a space in the hospitality market, but a lawmaker's job is to make sure its balanced and fairly regulated.
Due to these perceptions, the industry is fighting back with data. "Vacation rentals are a really important part of the accommodations mix," said Expedia VP Amanda Pedigo during the media call. Expedia is the owner of the short-term rental site VRBO. "They're not going away, and yes, they create challenges for local communities, and so we're really here to say we hear your concerns and we want to help solve them with real, effective regulatory solutions."
Expedia recently partnered with Oxford Economics to examine what role short-term rentals play in housing affordability and found that vacation and short-term rentals are not the key contributors to affordable housing challenges that the United States is facing. "We find that the major drivers of the rental side and homeowner side is really just economic growth," Alice Gambarin, researcher at Oxford Economics, told Houston Agent magazine. According to Gambarin, the growing economy contributes to home and rental prices rising. Unemployment has dropped dramatically recently, so that has had a major impact on home prices and rent as well."
Pedigo emphasized the idea that Expedia is working to address the concerns of the public, even if their data showed their industry isn't necessarily responsible for the affordability crisis. "Despite the findings," she said, "Expedia wants to work collaboratively with local communities to find fair and effective regulation of the short-term rental market."
Airbnb also said they are in support of common-sense home-sharing regulations. They claim to have built more than 500 regulatory relationships with jurisdictions throughout the world. "Through this partnership, we have found paths forward for short-term rentals by addressing local concerns while protecting residents who rely on home sharing for extra income, as well as small businesses that benefit from visitors," Randall said.