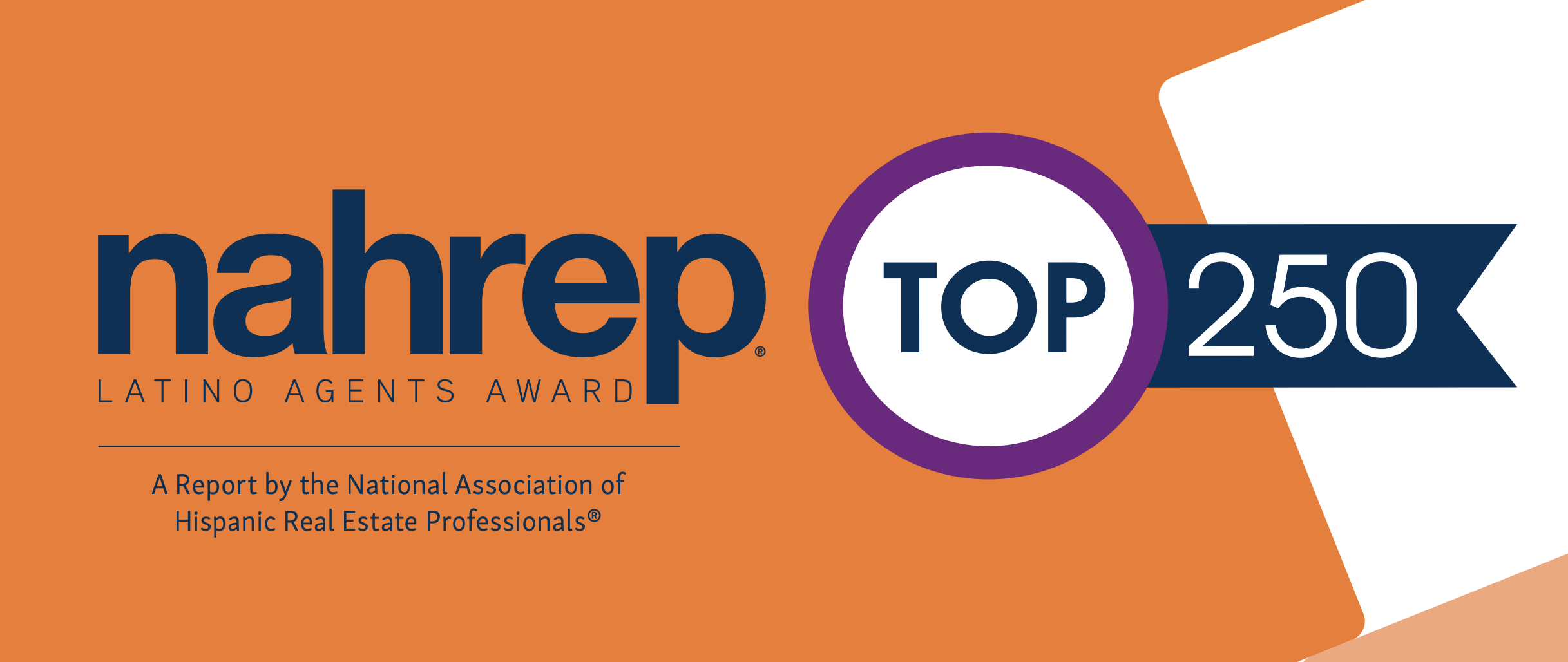 Outstanding Latino real estate agents and teams got their due this week with the release of the National Association of Hispanic Real Estate Professionals' Top 250 Latino Agents Report.
The report includes rankings for agents by volume, top Latino teams and agents by major market regions. Combined they represent over $6.86 billion in 2019 sales.
"It makes me proud to see the exceptional quality of professionals in the Top 250 Latino Agents Report, who are working hard to elevate our industry and provide the best service to our consumers," 2020 NAHREP President Sara Rodriguez said in a press release. "Congratulations to these agents who have worked very hard to be in the top percentage of our industry."
In the Houston area, Mark Dimas Properties, Cypress, took the top spot for teams with a combined volume of 1,071 sales in 2019 and a whopping volume of $272 million. The report noted that "Mark has become one of Houston's leading real estate brokers with a reputation for his strong work ethic and tenacity in representing his clients' best interests. To ensure an efficient and successful outcome, each of Mark's staff members are carefully selected to form a specialized team to assist and communicate throughout every aspect of the process."
The Monica Foster Team of eXp Realty, LLC, League City, placed No. 5 in the teams category with 316 sales.
The Matthew Guzman Team of RE/MAX Universal in New Caney came in ninth place in the teams category, selling 185 homes.
RE/MAX was the most highly represented brand in the list for the sixth year running. A total of 42 RE/MAX agents made the 2019 list, followed by 32 from Century 21 and 28 from Keller Williams Realty. Realogy had 77 agents make the list this year across all of its brands.
More information and the full list are available on the NAHREP website.