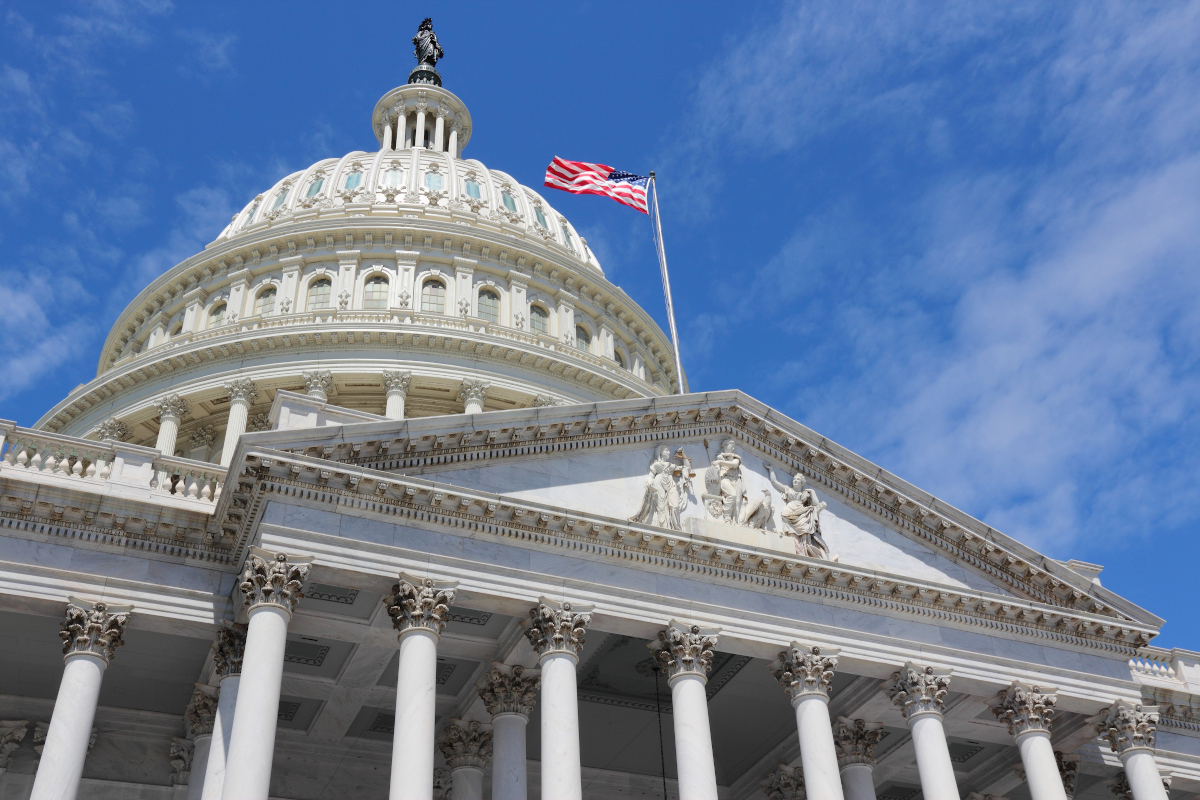 The 2020 election might be one of the most complex in recent memory, with COVID-19 still uncontrolled, concerns over the process of mail-in voting and historic unemployment numbers.
But even with the unpredictable nature of this year, real estate associations and groups are still advocating for themselves in the elections and on national issues. That includes the National Association of Realtors — the third-largest lobbying group in the country in 2019 — and the National Association of Home Builders, both of which are backing candidates for congressional seats across the country and advocating for issues such as ramping up production of affordable housing and reversing widespread unemployment.
The Realtors Political Action Committee, the lobbying wing of NAR, spent around $2.1 million on 2020 congressional races with 51.34% headed to Democrats and 48.46% to Republicans, according to the Center for Responsive Politics, a nonpartisan research group. RPAC, one of the biggest lobbying organizations in Washington, D.C., contributed over $41 million to campaigns in 2019, making it the third-biggest donor of the year.
That's good news for incumbents, which NAR heavily favors — it has donated $2 million to those running for reelection and only $100,000 to challengers in the most recent election cycle. It has donated to the campaigns of every congressional incumbent in [CITY]. The association also donated to most of the senators who represent these cities, even if they're not up for reelection in 2020. For example, NAR donated $1,172 to Sen. Elizabeth Warren of Massachusetts, who isn't due for reelection until 2024.
RPAC's goal is to promote the election of pro-Realtor candidates across the country, traditionally lobbying in defense of the tax benefits of homeownership and initiatives that ease the property purchase process, such as the National Flood Insurance Program. Through RPAC, the association makes donations to candidates for both House and Senate races across the country, with contributions that average around $4,519 for Democrats and $4,331 for Republicans.
The current crisis has prompted NAR to shift its priorities to focus on mitigating the housing crisis caused by COVID-19, including financial assistance for low-income renters. The topic has become problematic so suddenly that the initiative isn't even mentioned on NAR's list of legislative priorities for the 116th Congress.
"The National Association of Realtors urges support for emergency rental assistance," the association noted in a recent statement. "Direct federal rental assistance to housing providers will help alleviate some of the financial strain on the industry and stop the cascading effects on local economies."
Though somewhat new to NAR's agenda, this has been a widespread issue in the housing market even before the pandemic; nearly half of America's 43 million renters, nearly 21 million, were "cost-burdened" and spent more than 30% of their income on rent, according to the Joint Center for Housing Studies of Harvard University. And of that 20.8 million, another 10.9 million renters were "severely burdened" and spent over 50% of their income solely on rent.
NAR president Vince Malta recently sent a letter to Congress urging lawmakers to protect Americans and the housing market. In the letter, Malta argued for mortgage and rental assistance, forbearance extensions, eviction moratoria and unemployment extensions, among many other programs to help prevent the economic harm caused by the pandemic.
The National Association of Home Builders took a different approach with its lobbying efforts this cycle, sending about three-quarters of its donations to Republican candidates. NAHB describes itself as a nonpartisan group that supports candidates based on the policies affecting the homebuilding industry. NAHB also has focused its lobbying efforts on certain regions of the country, including parts of the South and the Midwest, and a few races in the West. In total, NAHB has endorsed 72 U.S. House and 10 U.S. Senate candidates.
The builders association is focused on lobbying Congress to create more affordable units, reform the housing finance system and develop a stronger American workforce, according to an op-ed by NAHB Chairman Chuck Fowke published in Builder Magazine in early August. "NAHB will work with Congress and the administration to overcome the excessive regulatory burdens that drive up the cost of housing," Fowke stated. "Our industry can help fill many of the hundreds of thousands of jobs lost due to the COVID-19 pandemic by training workers with the skills needed for a productive career in the construction trades."
More than 55 million Americans have filed for unemployment since March, and another wave of layoffs is imminent, with major U.S. airlines warning that, without the protection of the CARES Act, they'll layoff thousands of employees. American Airlines alone warned employees they may have to cut 20,000 jobs in the near future. The Economic Policy Institute predicted that the end of the additional $600-dollar federal unemployment benefit will mean that an additional 5 million people will lose their jobs. And the National Bureau of Economic Research said without a continuation there will be a 44% drop in local spending.
Democratic Rep. Lizzie Fletcher received $10,000 from NAR; that's about double what the average candidate receives. Fletcher represents the 7th District, which covers parts of the Houston area. This district is seen as one of the most competitive in the state, since Fletcher was able to turn it blue in 2018.
She'll face off against Wesley Hunt to keep the job. Hunt is a veteran and has never held an elected position before. He has criticized Fletcher for her position supporting clean energy and anti-fracking legislation. Energy will play a big part in this race, with the natural resources industry making up 18.4% of Houston's economy, according to the Dallas Federal Reserve.
In Texas, NAHB has endorsed incumbent Republican Sen. John Cornyn, who has been in office since 2002 and is running against M.J. Hegar. Cornyn is up in the polls, but as with the 2018 U.S Senate race between Texans Ted Cruz and Beto O'Rourke, there is uncertainty over who can pull off the win. Cornyn leads by only 6 percentage points — that's tightened from mid-July when he held an 11% lead over the challenger — and Hegar's campaign announced an additional seven-figure investment for this race, as reported by the Dallas Morning News. This race has been closer than many expected, with political experts pinning Cornyn's support of President Trump as the cause for his recent losses in the polls.