We live in uncertain times and clients these days, perhaps more than ever, are asking themselves if now is the right time to buy.
Fence-sitters beware, though, says a new study from Zillow, which notes that waiting could mean a much higher mortgage payment down the road.
The online brokerage notes that at a 30-year mortgage with a 20% down payment, rates are at a 50-year low. That's right. The last time it was this good of a deal to buy a home was in 1971.
With interest rates at 2.68%, the monthly payment on a typical U.S. home was $862 in December, but that number is projected to jump to $952 by the end of 2021. And while interest rates could drop lower, those savings on borrowing could get wiped out by rising home values.
"Low interest rates are helping keep down monthly payments while price appreciation is working in the opposite direction," the study noted. "While it's good news for folks looking to rely on these lower rates today, it will take more time and money to save up for that initial down payment. There are also additional costs that offset some of the benefit of these low rates."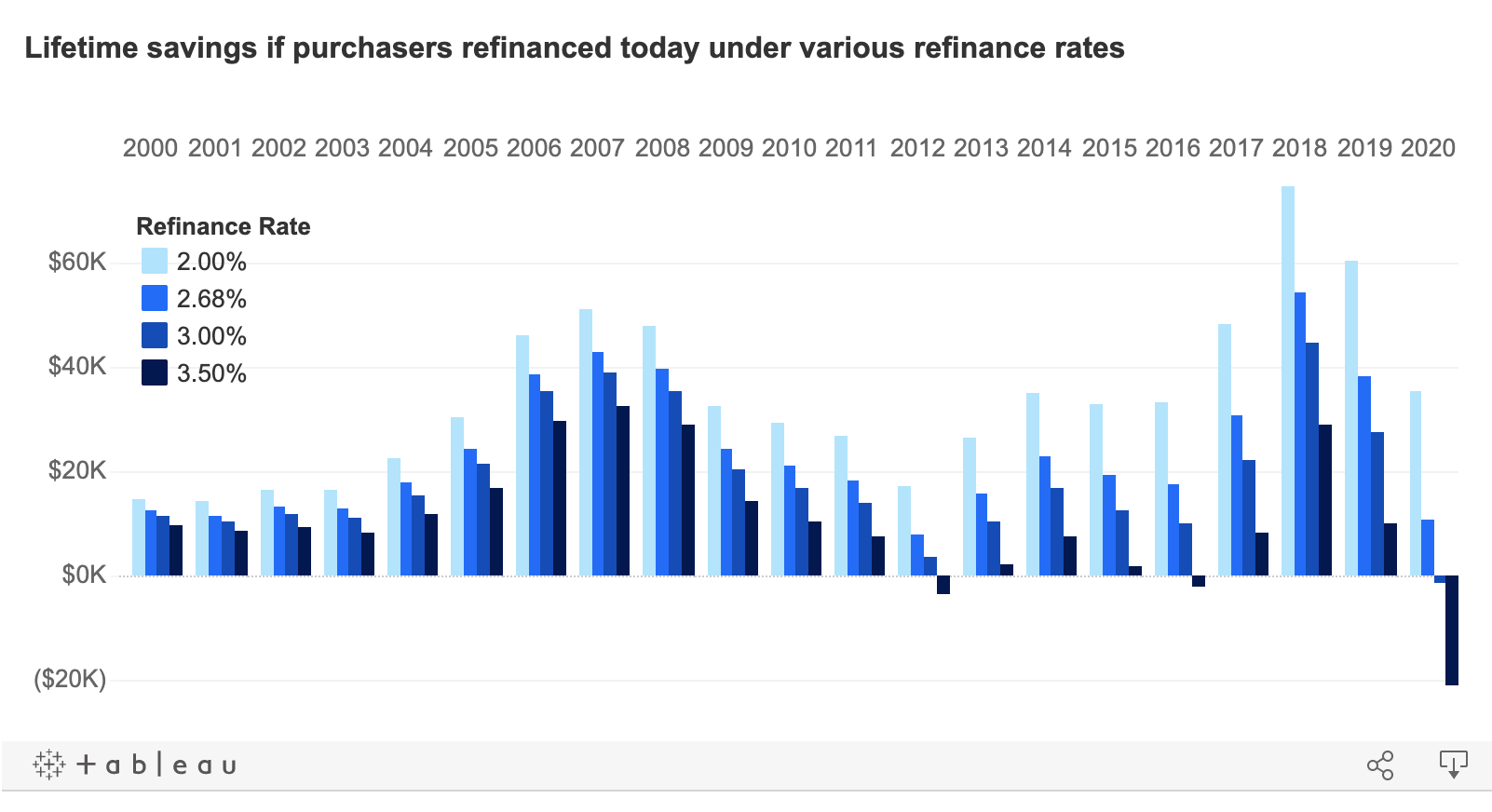 In Houston, with the current interest rate at 2.68%, the average mortgage payment is $740, but that increases to $833 if interest rates go to 3% and home values appreciate by 8%.
Under the scenario that home values rise to 12% and interest rates increase to 3%, the monthly payment would be $864.
That mortgage payment would be $921, if interest rates increase to 3.5% and home values appreciate by 12%.
"Rates are near historic lows, and we expect rates to hover near current levels through the first quarter of 2021. Although we expect rates to slightly increase as the economy recovers from Covid-19, it remains to be seen when that recovery truly gains traction. While these rate fluctuations may seem like small changes, when homeowners do the math it is clear how lower rates can significantly reduce monthly payments for the life of the mortgage," Zillow senior economist Chris Glynn said in a press release. "Like with any consumer decision, it is important to be informed, research the market and shop around to find the best deal possible. Qualified mortgage professionals can help individual consumers identify the loan rate, repayment term, and structure that meet their needs."