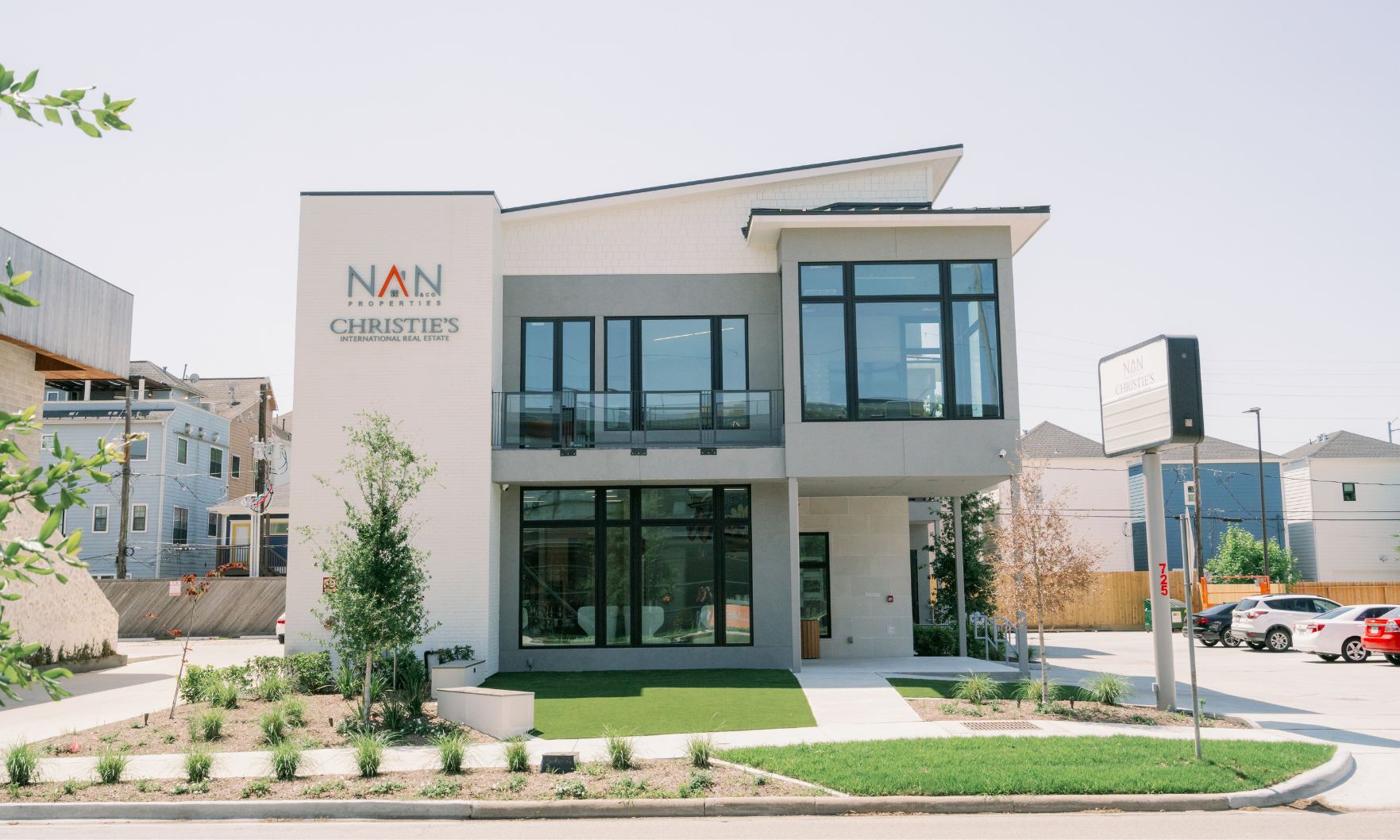 Nan and Company Properties has opened a new flagship office in The Heights.
Located at 725 Yale St., the 6,000-square-foot office was built under the supervision of Jose Almodovar, chief operating officer and co-founder of Nan and Company Properties, an affiliate of Christie's International Real Estate.
"When we found the location, it was a no-brainer," Almodovar said in a press release. "The area itself is a direct reflection of the culture we have within our company. It is in the center of a retail area that has foot traffic all day and farmers' markets on the weekends where vendors set up to sell local products. This building was built from the inside out to reflect that same sense of community and support other local entrepreneurs."
JD Bartell Designs designed the two-story building; Laura U Design Collective assisted with the final touches.
The interior features an open floor plan with a mezzanine, high ceilings and one-of-a-kind murals by local artists, including Franky Cardona, David Maldonado, Alex Arzu, Jesse de Leon and Wiley Robertson.
The building is equipped with fiber-optic internet to increase digital access for the company's agents and support the 1,000-square-foot in-house production studio.
Other amenities include an outdoor seating area, Cocoon nap pods, treadmills and a dog drinking fountain for the company's "four-legged teammates," the report said.