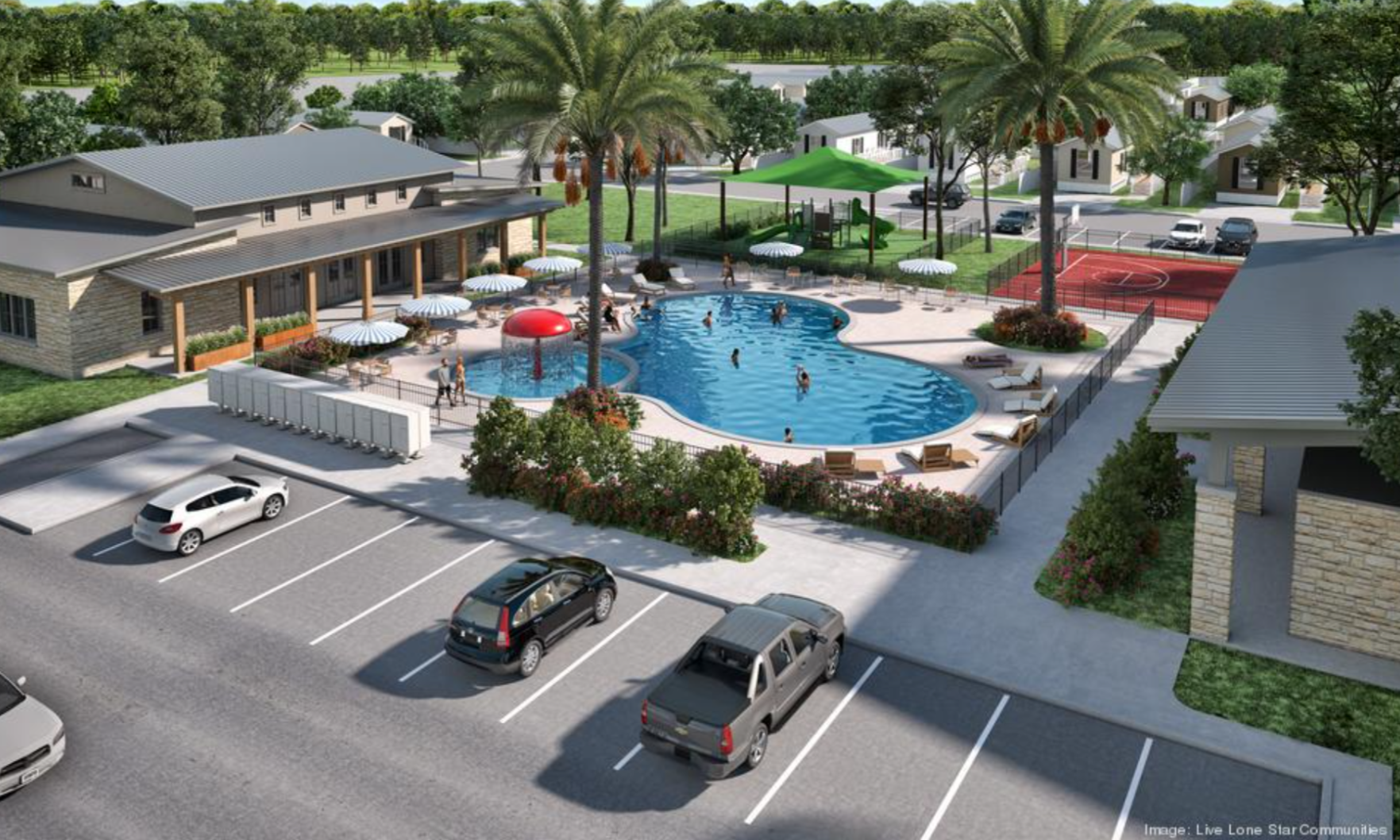 Houston construction firm Live Lone Star has broken ground on a $34 million luxury manufactured home community in Pearland, according to a report by the Houston Chronicle.
The Landing at Pearland is one of six manufactured home communities Live Lone Star is launching across Texas. The firm aims to hit the sweet spot between luxury and affordability and "elevate the standard approach to a mobile home park by creating gated communities with some of the same perks found in master-planned communities," the Houston Chronicle reported.
The Pearland community will feature a 6,000-square-foot clubhouse, resort-style pool, workout facility, event lawns, playgrounds, dog parks and sports courts.
Live Lone Star is launching the community as homeownership becomes less attainable due to rising prices and mortgage rates. The upscale manufactured homes offer buyers affordable options for owning a home.
In the firm's planned communities, homeowners would purchase a new manufactured house, which can range between $80,000 to $150,000, then enter a 5-year lease typically to rent the land where the house would be placed, the report noted.
Live Lone Star's monthly leases range between $550 and $675 per month. The company's goal is to keep the lease rates low enough that owners' monthly payments and land rents together would not exceed the cost of renting a two-bedroom apartment in the area.