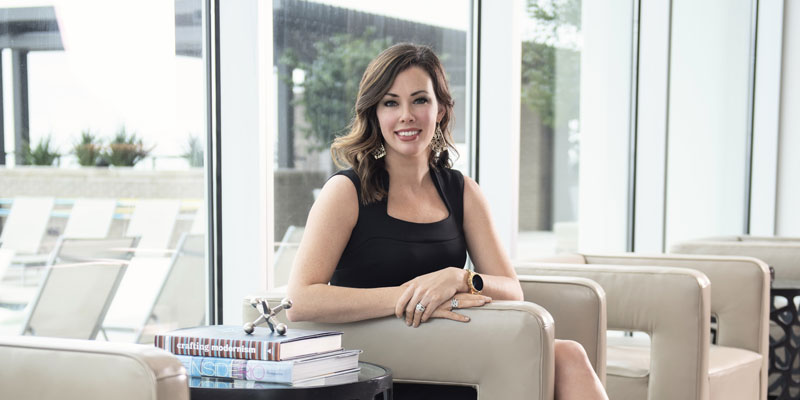 Marita Corkill
Realtor
RE/MAX Space Center
Marita Corkill never balks at a challenge. After joining the real estate industry 12 years ago at age 23, Corkill is now a seasoned professional at RE/MAX Space Center. Specializing in the Houston, League City, Clear Lake and Friendswood markets, Corkill works with clients from all backgrounds, budgets and ages, helping everyone from longtime homeowners to investors who are flipping homes flooded by Hurricane Harvey.
"I broke out of the old-school ways and market homes with a new-age twist," Corkill says of her approach. This year, she also broke into the luxury waterfront market, selling two lakeside properties and earning four new listings, including one priced at $2.3 million. "It was my most pro table year in real estate."
Recognized by RE/MAX as a company standout, in 2018 Corkill ranked among the brokerage's top five agents in the city and state as well as the top individual agent at her branch. She has also been named one of Homes and Rentals Top 20 Under 40 and is a member of the Houston Builders Association and the Women's Council of Realtors.
Known for her determination and accessibility, Corkill works directly with her clients, ensuring that all their needs are met. Using a wide variety of marketing approaches, including everything from social media to drone footage to traditional open houses and flyers, Corkill does everything she can to make the sale.
Corkill donates a portion of her commission from every transaction to Children's Miracle Network Hospitals at Texas Children's Hospital. In 2018, she co-chaired an event to bene t the organization and raised $38,000 in a single evening. As a wife and a mother of four children, Corkill is an expert schedule juggler. Outside of work, she enjoys boating and cooking and hopes to one day return to drag racing.