Woodforest, a project of the Johnson Development Corp., has named Faith Bailes Realtor relations manager for the community.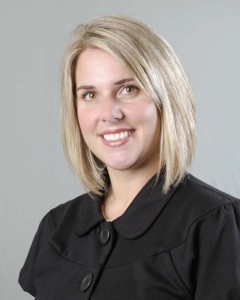 Bailes, who has been with Woodforest since 2008, previously managed Welcome Lodge operations. Her new focus will be coordinating Realtor events, delivering information packets to realty offices, attending local industry meetings and managing Woodforest's Realtor thank-you program.
"With Realtors assisting 86 percent of our sales last year and 82 percent this year, they have been very important in the success of Woodforest," Bailes said in a press release. "I'm happy to make their job easier when visiting Woodforest and look forward to helping our Realtor relations program flourish."
Bailes worked for a custom builder for a decade, coordinating projects and working with buyers throughout the building process, before she joined the Woodforest team. She is a member of the Montgomery County and 1960 chapters of the Women's Council of Realtors and is a member of the Parent-Teacher Organizations of BB Rice Elementary and Lonestar Elementary, both of which serve Woodforest.