J Forrest Group, one of the nation's leading new home sales training companies, has recently added Jeanne Conger to their team of sales coaches. Conger is now the National Sales Coach, focused on new home and design center sales professionals.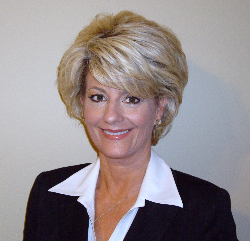 Conger's focus will be on turning around troubled communities, helping sales professionals generate traffic, providing hiring consulting for sales managers, and coaching design center sales teams. In this role, Conger will be able to expand J Forrest Group's Leadership Selling program to design center sales teams. She will also be focused on encouraging sales and sales processes in troubled communities, while supervising reports, systems, compensation and diagnostic tools.
"At J Forrest Group, we hire people who coach and train from application and experience rather than theory," says Jason Forrest, Chief Sales Officer and owner of J Forrest Group. "Ms. Conger is in the top 1 percent of sales leaders I have ever worked with and has turned around teams in the toughest of circumstances. Ms. Conger's experience and expertise rounds out our team and completes our training program."
Conger is considered an industry veteran, with 25 years in the industry, over 900 hours of real estate courses, and experience with both public and private builders. Prior to joining J Forrest Group, Conger had been the Vice President of Sales for Meritage Homes, KB Homes, and History Maker Homes. She is a Certified Graduate Builder (CGB) and a Certified Green Professional (CGP) for the National Association of Home Builders. Conger is also an Accredited Home Staging Specialist (AHS), a Texas real estate broker and a member of the Greater Houston Builder's Association.
J Forrest Group is headquartered in Fort Worth, Texas, and is recognized as one of the leading sales training providers for the national builders. J Forrest's commitment to excellence has set the standards for the nation's new-home coaching. For more information, visit http://www.jforrestgroup.com.