Home prices may be rising at a rapid rate, but they've done little to minimize the financial appeal of homeownership, according to a new study from Trulia.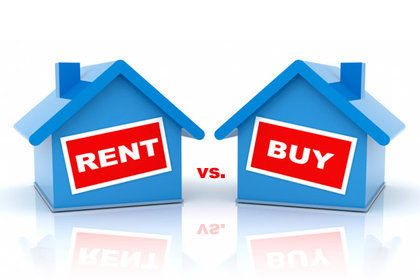 Trulia released its Winter 2013 Rents vs. Buy Report earlier today, and its findings were a pleasant surprise: though asking prices have risen at a faster rate rate than asking rents in the last year – 7 percent for prices in February compared to 3.2 percent for rents, according to Trulia's own Price Monitor – homeownership nonetheless remains a more affordable option in every one of the nation's 100 largest metropolitan markets, what with interest rates at historic lows.
Here in the Houston area, Christi Borden, an agent with Better Homes and Gardens Real Estate Gary Greene in Katy, said that consumers are often surprised at how high rental prices are in Katy, and whenever she consults with consumers looking for leases, she asks them a simple question: why are they interested in leasing, and not buying? Misinformation, she said, is often the root cause.
"In the lower price ranges, buyers are afraid they can't get a mortgage," she said, mainly on account of negative news regarding the mortgage markets. Through her consultations, though, Borden said she is able to offer many consumers with a fresh perspective on homeownership, and will often put them in touch with a lender to discuss their mortgage options.
How does Houston's housing affordability, though, compare with the rest of the nation? See our infographic below to find out: