The news was uniformly positive in NAR's latest existing-sales report, with sales and prices rising but what about housing inventory?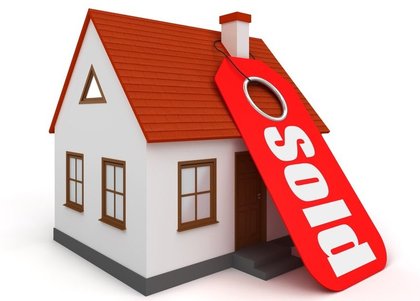 Existing-home sales rose 10.2 percent in February year-over-year, while median price was up 11.6 percent according to the latest report from the National Association of Realtors (NAR).
That's the 20th straight month of yearly increases for existing-home sales and the 12th straight month of price increases, and at an annual rate of 4.98 million, sales are now at their highest level since November 2009, while median price has not risen that strongly since 2005.
Existing-Home Sales – Conventional Territory
As impressive as those numbers are, though, they only tell half of the story. February's 10.2-percent increase includes distressed sales, but when the data is refined a bit to focus only on conventional home sales, February's yearly increase was actually 25.2 percent.
Other key stats from NAR's report include:
Median time on market in February was 74 days, a 24 percent decline from the 97 days a year ago; a third of the homes sold in February were on the market for less than a month.

First-time homebuyers remained in the shadows, making up 30 percent of purchases; that's unchanged from January, but down from 32 percent a year ago.
All-cash sales remained prominent at 32 percent of all transactions, up from 28 percent in January but down from 33 percent a year ago; investor activity was also up, increasing from 19 percent of home sales in January to 22 percent in February.
Vickey Wachtel, the broker/owner of Imagine Realty International in Katy, said the housing demand in her region of Houston has been unprecedented.
"It's the craziest thing I've ever seen," she said. "I've never been in this type of market before."
All of her listings, Wachtel said, garner at least three to four offers, and one of her agents is representing a buyer who, after losing three homes in the past two weeks, has offered $20,000 more than the asking price on a property.
Wachtel expects some relief to come in April when more inventory hits the market, but given how widespread Houston's housing demand has become – Wachtel has had buyers from as far away as California and Tennessee – she expects to remain busy.
What's the Deal with Housing Inventory?
We've been following housing inventory pretty closely the last couple months, and NAR's February numbers actually suggested some relief on the horizon. Total housing inventory rose 9.6 percent for the month, boosting inventory from a 4.3-months supply in January – when inventory hit its lowest mark since 2005 – to the present 4.7 months, and reversing several months of inventory declines.
Still, housing inventory is 19.2 percent lower than what it was a year ago, but according to Bill McBride on Calculated Risk, that's the smallest yearly decline since 2011, and the monthly gains, again, could be good news.
"Some of this increase was seasonal, and this is still a very low level of inventory," McBride wrote, "but this might be an early hint that the inventory contraction is ending."