The nation's shrinking housing inventory has begun affecting pending home sales, the National Association of Realtors has reported.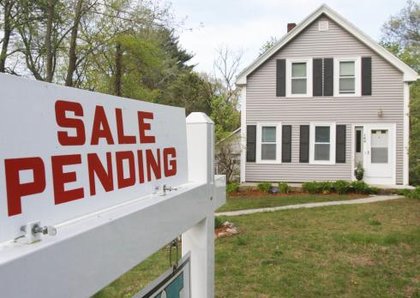 Pending home sales stalled a bit in February, as the nation's shrinking housing inventory offered homebuyers fewer and fewer choices.
The National Association of Realtors' Pending Home Sales Index fell 0.4 percent from January to February, finishing the month at 104.8; that level, though, is still 8.4 percent higher than February 2012, and with 22 straight months of yearly growth, the Pending Home Sales Index is now at its highest level since April 2010.
Pending Home Sales Index – Pointing to the Future
Because NAR's Pending Home Sales Index tracks contract signings, it anticipates many of the future developments in the housing market, and Lawrence Yun, NAR's chief economist, predicted good things for housing in 2013:
Existing-home sales, Yun predicts, will rise about 7 percent in 2013 over the year before.

Median existing-home price is expected to post similar increases and rise nearly 7 percent.
Finally, though mortgage rates will remain historically low, Yun does expect them to reach 4 percent by 2013's fourth quarter.
Linda Marshall, the broker/owner of Linda Marshall Realtors in Houston's Inner Loop, said that though sales activity has grown "exponentially" the past five months, housing inventory has fallen as well, which could pose problems.
"I do not see that changing – I see the buyers out of necessity turning their attention to other neighborhoods due to inventory shortage," Marshall said, adding that relocation buyers and patient home sellers (especially those who refinanced to lower rates) will keep inventory low.
The Housing Inventory Quagmire
Regionally, the pending home sales situation largely mirrored the national averages. In the Midwest, pending sales rose 0.4 percent monthly and 13.2 percent yearly, but in the South, sales slipped 0.3 percent monthly and rose 12.1 percent yearly.
The defining factor going forward, though, will be the inventory of active listings, and Yun said that puts the pressure on homebuilders to add more new inventory to the markets.
"Only new home construction can genuinely help relieve the inventory shortage, and housing starts need to rise at least 50 percent from current levels," he said. "Most local home builders are small businesses and simply don't have access to capital on Wall Street. Clearer regulatory rules, applied to construction loans for smaller community banks and credit unions, could bring many small-sized builders back into the market."