The construction industry put up some truly stratospheric numbers in March, with multifamily housing pushing starts to their highest level since 2008.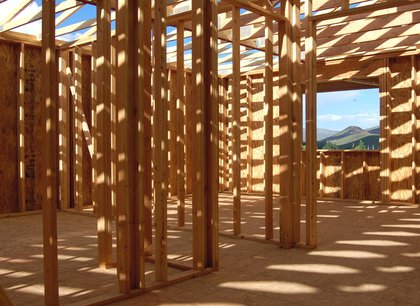 Propelled by a surging multifamily housing sector, the construction industry put up its best housing numbers in years in March, with housing starts jumping 7.0 percent from February and an incredible 46.7 percent year-over-year, according to the latest numbers out today from the U.S. Census Bureau.
With an annual rate of 1.036 million, housing starts are now at their highest level since 2008.
Multifamily Housing Leads the Way in March
The primary reason for those strong numbers is the multifamily housing market, which has been operating on a high level the last couple years to satisfy rising demand for apartments and condominiums:
Multifamily housing starts totaled 392,000 in March, up from 285,000 in February; that's an increase of 37.5 percent, and the highest level for multifamily starts in more than seven years.
Thirty-eight percent of housing starts in March, in fact, were for multifamily developments. Normally, multifamily makes up just 20 percent of total housing starts, and considering that multifamily projects typically take a year to complete, it looks like multifamily housing will not be going anywhere in the foreseeable future.
We should mention, though, that multifamily housing is notoriously erratic, and sure enough, building permits for multifamily developments were down by 10 percent from February to March, so it'll be interesting to see where multifamily starts go in the next couple months.
 Single-Family Housing Trudges Along
Compared to the soaring heights of multifamily, single-family housing was a bit more modest. Single-family housing starts in March were at an annual rate of 619,000, down by 4.8 percent from February but up an impressive 34 percent from 2012. Similarly, single-family authorizations (permits for new single-family homes), were down 0.5 percent monthly but up 28.7 percent.
Most importantly, perhaps, for the suburban housing market was single-family housing completions. In March, completions rose 2.6 percent to an annual rate of 593,000, which is 35 percent above last year's totals; will that increase translate to more inventory for real estate agents? We shall see!