NAR's existing-home sales report for May, which came out last week, offered a very interesting glimpse at where housing is right now in its recovery.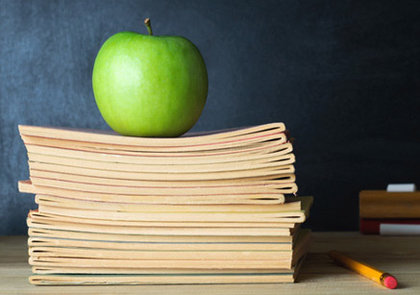 Last week's existing-home sales report from the National Association of Realtors was a smorgasbord of information about the housing market, with the 4.2 percent monthly increase in home sales being the least of NAR' s findings. Though we reported last week on the main tenets of NAR's data, we thought it prudent to revisit the report and highlight four of the more valuable things we learned:
1. Home sales are at their highest mark in years – Though existing-home sales posted the aforementioned 4.2 percent monthly increase and a downright encouraging 12.9 percent yearly increase, the numbers were even more impressive on the historical stage. Excluding November 2009, when homebuyers flocked to the marketplace to take advantage of the government's first-time homebuyer tax credit, May's seasonally adjust annual rate of 5.18 million existing-home sales was the highest level since May 2007, and sales have now risen on a yearly basis for 23 straight months. Those are big numbers, and they bode well for housing.
2. Inventory is finally turning the corner – We'd like to think we called this three weeks ago with our story on housing inventory, but some of the savvier analysts out there have been calling the inventory bottom for some time now, and NAR's report all but confirmed that inventory has turned the corner. Though still down 10.1 percent from the year before, the 5-months supply in May is up 6 percent from January, and the situation will likely continue to improve as the year carries on and more sellers enter the market.
3. First-time homebuyers are still MIA – Not too long ago, we reported that first-time homebuyers were performing well below their historical average, and May's existing-home sales report saw their performance drop even further. Only 28 percent of all home sales were for first-time buyers; that's down from 34 percent in May 2012 and far below the average of 40 percent, and could suggest that many first-time buyers lack the savings, credits scores or market savvy to compete with move-up buyers and investors.
4. The Tides of Rising Mortgage Rates – According to the Mortgage Bankers Association, average mortgage rates on 30-year fixed-rate mortgages have increased from 3.54 percent in May to 4.17 percent last week (here's a pictorial demonstration of the increase). Though we did write just last week about how such increases will not ruin homeownership – and that, in fact, rates would have to rise by quite a bit before renting became a more affordable option – it would still behoove agents to pay close attention to how consumers respond to mortgage rate increases. As Nick Timiraos put it in a story for The Wall Street Journal, "Rising rates will force buyers to reconsider how much home they're able to purchase. To the extent home buyers have been able to swallow price increases this year, they've been able to do so because mortgage rates have been very low. Rising rates will change that dynamic."