Residential construction put up some great numbers in July, but are those gains consistent with our local real estate market?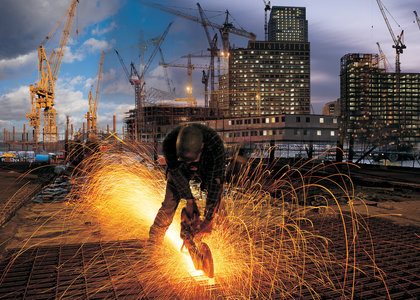 July was a very strong month for residential new construction. Not only were building permits up 2.7 percent from June to July, but housing starts and housing completions also posted monthly increases of 5.9 and 1.8 percent, respectively. Overall, residential construction is up 23 percent from last year, and has risen 45 percent since bottoming in 2009.
How do those numbers, though, stack up with Houston's residential housing market? Quite well – in fact, Houston is among the leaders of the pack. According to the latest numbers from McGraw-Hill Construction, in July, residential construction in Houston was up 28 percent from last year to $716 million, and year-to-date, the city's incredible $4.874 billion in residential building is good for a 22 percent uptick over last year.
But how are other metro areas growing? See our graph below for some perspective: