Mortgage rates have risen rather dramatically since May; what impact could those increases have, though, on the housing market?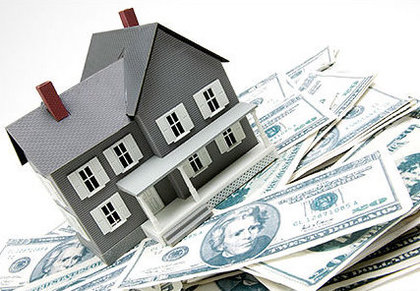 At the beginning of May the average mortgage rate for a 30-year FRM was just 3.35 percent. Since then, as tracked by weekly surveys from Freddie Mac, rates have risen aggressively, and as of August 22, the average rate on that same 30-year FRM was 4.58 percent.
Much of the mortgage-rate discussion thus has dealt with numbers, specifically, how much homes sales will be impacted. So for this story, we wanted to take a look at some broader market forces, and how the rising mortgage rates could impact those elements.
1. Housing demand could fall – There are two sides to the housing demand element, both very interesting. On one hand, consumers buy homes with the future in mind, so if mortgage rates appear to be rising, consumers may be incentivized to buy now before rates get any higher. On the other hand, though, the speed in which rates increase also matters, and if rates rise too quickly (as they have the last couple months), they could scare buyers away.
2. New buyers will not arrive – Falling mortgage rates entice many consumers to consider homebuying, but there's little evidence that rising interest rates have the same effect. Again, consumers who were already considering homeownership may expedite their purchase to lock in low rates, but the renter with no interest in homebuying will not likely follow suit.
3. Rising rates are bad for the high-end and low-end – Both entry-level and affluent homebuyers are most affected by rising mortgage rates. Whereas first-time homebuyers are priced out by rising rates, move-up buyers who were considering homes in the $1 to $2 million range may forgo a new purchase and decide to renovate their existing residence instead. According to a recent analysis by the Wall Street Journal, the monthly payment on homes with a 10 percent downpayment has gone up by 13 percent with the rate increases.
4. Investors are in a quagmire – Though many investors, noted the Journal, may be excited by the rate increases, given that they eliminate many potential competitors by making home purchases more costly, some may also be turned off by the increases, especially with how difficult it has now become to find the ridiculous bargains of 2009 and 2010.
5. The housing rebound will not end – Some spectators have feared that the rising mortgage rates will prematurely end the housing rebound, but that will only happen if rates continue to rise at their mid-summer pace, which is unlikely. Instead, what we'll probably see is a slowdown of home prices, and a return to the steady, consistent growth that has typically categorized the housing market.