Though most real estate markets seem gripped in mortgage-rate hysteria, Houston's real estate market soldiered on in August.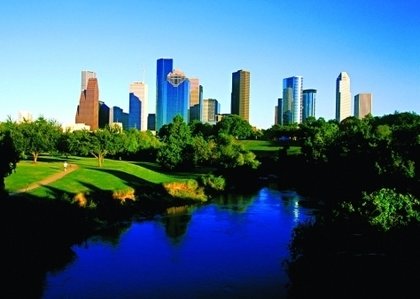 Home sales in Houston surged to their 27th consecutive positive month in August, with rising mortgage rates, low housing inventory and the traditional autumn slowdown having little affect on Houston's real estate market.
According to the latest data from the Houston Association of Realtors (HAR), single-family home sales were up 16.2 percent year-over-year in August, with the 7,504 recorded sales matching levels last seen in the spring of 2007.
Houston Home Sales Positive in August
Other key findings in HAR's report included:
August's strong sales did push Houston's housing inventory even lower to just 3.3-months supply, down from 3.4 in July and from 4.9 a year ago.
The median sales price for single-family homes rose 12.8 percent to $186,200, with the average price rising 16.4 percent to $260,607; both totals represent record highs for an August in Houston.
Foreclosure sales also continue to make up a smaller and smaller share of home sales. With just 7.7 percent of all sales in August being foreclosures, that's down from a 19.6 percent share at the start of 2013, and is down 47.0 percent from a year ago.
Sales of all property types (including condos) totaled 8,908 for August, up 16.4 percent from a year ago; similarly, the total dollar volume for property sales rose 35.6 percent from $1.6 billion to $2.2 billion.
And finally, the most expensive listings in Houston continue to generate the largest increases in sales: home sales for residences priced $80,000 to $149,999 increased 0.7 percent; sales of home priced $150,000 to $249,999 increased 25.7 percent; sales of homes priced $250,000 to $499,999 increased 39.0 percent; and homes priced $500,000 to $1 million rose the most at a whopping 51.2 percent.
Danny Frank, HAR's chairman, said August's sales numbers concluded a historic summer selling season in the Bayou City.
"This has definitely been a summer sales season unlike any we have seen before," Frank said. "Our small bump in inventory in July was short-lived as consumers bought faster than homeowners sold in August. It's difficult to say exactly when Houston's boiling real estate market will begin to cool down."