New-home sizes hit new highs in 2012, and many saw it as a return of the McMansion; new data, though, suggests that's not quite accurate.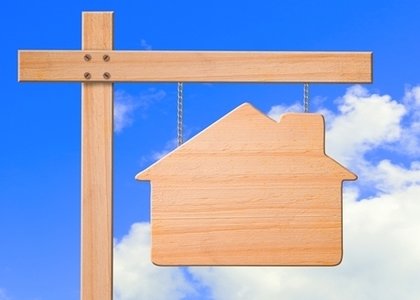 The news was a shot to heart of any small-home enthusiast: after falling gradually from 2008 to 2011, the size of newly constructed single-family homes began to skyrocket once again, with the average size of such homes hitting 2,642 square feet in 2013's second quarter, an all-time record that even surpassed the wild years of the housing boom.
Many media outlets interpreted the findings as the triumphant return of the McMansion, but a cheeky new article from Robert D. Dietz, an economist with the National Association of Home Builders, brings a much different interpretation into the fray, and one that offers an intriguing snapshot of where housing currently is in its recovery.
Misrepresenting the Data
Though the size of newly built homes, Dietz consents, has certainly risen the last couple years, that increase is not because of any wide-ranging change in consumer preferences; rather, it marks a pronounced change in the nature of the consumers who are buying those homes.
Here's how Dietz broke it down:
Since the end of 2011, the share of new homes that sold for less $250,000 has fallen, and in August of this year, new homes priced $250,000 to $500,000 outsold new homes priced less than $250,000, the first time that's ever happened.
That development, Dietz wrote, is the result of two things: today's lending environment, which favors cash buyers and affluent consumers who can afford high down payments; and the tough job market, which has left many younger consumers under-employed and even more with the beastly burdens of student loan debts. For instance, 24 percent of new home sales last year were all-cash transactions.
Therefore, the consumers who are more apt to buy new homes are of a more affluent bend, and will therefore be looking for larger homes – and thus we have the size of new homes skyrocketing.
A Housing Recovery Driven by the Affluent
So the result, Dietz concluded, is a housing recovery driven more by affluent consumers than by the middle class, with new home sales being a particularly telling piece of evidence to that point.
"The rise in typical new-home size is a reflection of today's economic and lending environment," Dietz wrote. "Higher-end homebuyers represent a larger share of total home purchases because such buyers can muster larger downpayments and find it easier to qualify for mortgages. The result is a shifted market mix that has benefitted higher price housing markets."
Here's a terrific chart from Dietz that demonstrates that trend more fully: