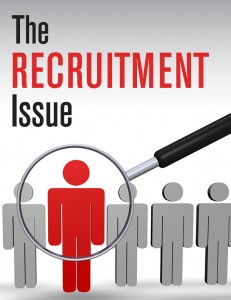 Cindy Hamann is the branch manager of Coldwell Banker United's Woodlands office, which represents 100 agents. The office, Hamann said, only has 50 desks – half of the agents work remotely. She has managed the office for 12 years. In the beginning she started with 12 agents, all of whom are still with her today, she said. Hamann said she has grown the office by hiring new agents and grooming them to be top producers – and apparently that process has worked. Hamann's office finished number one in profitability for the last ten years out of 88 offices throughout Texas, Florida, North Carolina and South Carolina.
Hamann said that finding agents who want to do real estate for a career is key to her recruitment process.
"I interview agents all the time and I'll say, "What is it that you want?" and [they'll say] 'Well, I don't' know,'" Hamann said, adding that an agent should dress professionally. "Then I know they're probably not in this to build it as a career. I don't want part-time agents. I don't want agents that are just going to try it because the market is good. I want them to be my next top producer."
Hamann stressed that she wants agents who are passionate for the real estate industry, regardless of their extent of industry experience. She does hire brand new agents, and estimated that one or two out of five agents new to the industry will go on to have a successful career.
Still, Hamann will give passionate, new agents an opportunity with her office, and she looks no further than herself for a reason why.
"When I started into real estate, I started by accident," Hamann said. "I never had the opportunity to get a college education, and I quickly went up the ranks when I started managing my office. I had no idea what I was doing. If I can be a top manager for our company than anybody can be a top agent."
Hamann's office is a safe place to start for beginning agents. Coldwell Banker United provides three weeks of training that is mandatory for all brand new agents, Hamann said. New agents attend the training four days a week. Hamann has a plan in place for new agents once they finish training: introduce the beginners to the seasoned agents so they can start doing open houses for them, a quick way for new agents to pick up a client.
Tech-literate agents are also valued at Hamann's office. She said she will know about the latest app and insert it into the regular training that occurs. Among other programs and apps, Tech training has focused on Dropbox and DocuSign, the National Association of Realtor's eSignature service. One-on-one training is available to the agents, Hamann said.
"We want them to know what they're doing," Hamann said matter-of-factly.
This desire to ensure agents are doing everything properly results in a hands-on management style, and Hamann said she doesn't hesitate to assist agents in need. If an agent needs helps at a closing, she will go. If an agent wants Hamann to come along on a listing appointment, she'll be there.
Hamann emphasized that she too is paid on commission, which she said results in a vested interest in her agents succeeding. The agents themselves participate in a compensation plan with splits starting at 50 percent and topping off at 95 percent. The splits are based on production, Hamann said, though she added that new agents typically start at 50/50.
When she sits down with an agent she wants in her office, she might mention the potential of receiving a 95 percent share of commission, but she said the biggest selling point is the culture of her office.
Hamann said her office is a family. When an agent was diagnosed with cancer, the office picked up that agent's business for free. The office supported a mother whose son committed suicide for two years so she wouldn't lose money.
Hamann has tried to cut back on her Tuesday sales meeting, but the agents wouldn't allow it. About 75 percent of the agents attend the weekly meeting, which Hamann said are "like a family reunion."
The culture of her office is positive and passionate, Hamann said.
"If I want [an agent], I know I'm going to get them," she said. "And I'm not trying to be arrogant about it, but I'm so passionate about what I do that if an agent is excited, I tell 'em right off, if you're going to give me 100 percent, I'm going to give you 200 percent back."
Hamann said she doesn't actively recruit agents who are happy with another company. She keeps good relationships with agents so that if an agent wants to make a change, they know Hamann runs a respectful, ethical office.
How does she know when an agent wants to make a change? When they start liking her Facebook posts, she said.
Most of her hires come from Facebook connections, Hamann said. The posts generally try to paint a picture of her office's culture, rather than explicitly trying to state that her office is "the best."
"I hate it when other managers spend thousands and thousands of dollars on marketing 'Why we're the best,'" she said. "Every office is the best. It's about whatever culture you build for your office."
Hamann said she has a seven-person staff that assists with marketing, video tours, showcase listings and training.
Consistent with the notion of an office family is the fact that Hamann does not have an "80/20 rule" – where the top 20 percent of agents handle 80 percent of the business. In Hamann's office, everybody must have production, a philosophy that resonates with Amy Bernstein, president of Bernstein Realty, a boutique realty group that has served the Houston area for more than two decades.
Bernstein, whose office represents 50 agents, said the "80/20 rule" has no place in her office.
"Every agent is a big contributor in our office," Bernstein said, adding that she is not looking for new agents but will reevaluate in 2014. "We do not have the "80/20 rule" at all. I'm proud of that because I wouldn't want it to be 20 percent of the people doing 80 percent of the business. I like all the agents doing business."
Bernstein chose not to specify on commission splits, but did say they're based on longevity and production with the company.
The agency started in 1985 with just one agent. The slow yet steady addition of agents reflects Bernstein's come-to-us approach to recruitment, which parallels Hamann's perspective.
"We're not that a company that solicits," Bernstein said. "We don't recruit from other companies, and really most of our recruits are agents that have heard about us from either the industry or real estate school or from other agents at our office knowing somebody."
Bernstein hopes to add service-oriented agents with solid people skills to her team. After all, she said, real estate is a business about the people.
"Our business is comprised of people, and without the people and without the clients, we have no business, so you have to have a genuine care and concern for people and the desire to assist them with perhaps one the most important decisions they'll make," Bernstein said, adding that she generally knows if an agent will fit in her office after one or two interviews.
She said the small office allows for the management to keep a close handle on an agent's career. She is able to answer questions and aid agents on the path toward success.
In addition to weekly training, agents of the Bernstein office gain pertinent information at the monthly Breakfast Bites. An industry professional speaks at these gatherings and breakfast is served, Bernstein said.
Bernstein, like Hamann, has a seven-member staff that makes up a marketing department, accounting department and compliance department, which ensures contracts and other paperwork are written properly.
Agents that join her office rarely leave, Bernstein said, and helping newer agents develop their careers is part of why Bernstein loves her job.
"For us it's always a real pleasure to bring new agents in and see their careers begin, grow and thrive," Bernstein said. "We have very little, if any, turnover at our company. It's a real sense of pride to be able to see a new agent begin and grow their real estate career."