Pending home sales were down in October, and there remain several pitfalls for housing in the coming months.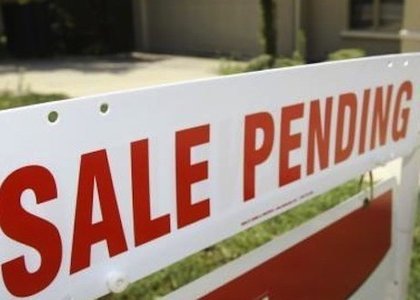 Pending home sales fell yet again in October, and the terrain remains a bit precarious for housing, according to the latest research from the National Association of Realtors (NAR).
From September to October, the Pending Home Sales Index fell 0.6 percent to a reading of 102.1, which is also 1.6 percent below Oct. 2012; that's the fifth straight month of declines, NAR noted, and the index's lowest mark since Dec. 2012.
Yun – Government Shutdown Effects
Lawrence Yun, NAR's chief economist, said the lingering effects of the government shutdown continue to impact the housing market, namely the delay in IRS income verification, a topic we covered closely during the shutdown.
"The government shutdown in the first half of last month sidelined some potential buyers," Yun said. "In a survey, 17 percent of Realtors reported delays in October, mostly from waiting for IRS income verification for mortgage approval."
Not all regions in the U.S., though, saw pending home sales decline. In the Northeast and Midwest, for instance, the Pending Home Sales Index rose by 2.8 and 1.2 percent, respectively, and was up 8.1 and 3.2 percent from last year. In the South and the West, though, the index slipped a bit, falling respective amounts of 0.8 and 4.1 percent monthly and 1.5 percent and 12.1 percent yearly.
The Housing Market in 2014 and Beyond
Going forward, Yun said that tight housing inventory and falling affordability will continue to play large roles in housing's progress, though he did spotlight a couple other influential factors, as well.
"New mortgage rules in January could delay the approval process," he said, "and another government shutdown would harm both housing and the economy."
According to NAR's latest projections, existing-home sales should close out 2013 nearly 10 percent higher than in 2012, with its 5.1 million annual rate expected to continue through 2014; median existing-home price, meanwhile, should rise 11 percent, though it will cool off a bit to 5.0-5.5 percent in 2014.