Construction spending was positive in October, but what do the larger trends say about construction in 2014 and beyond?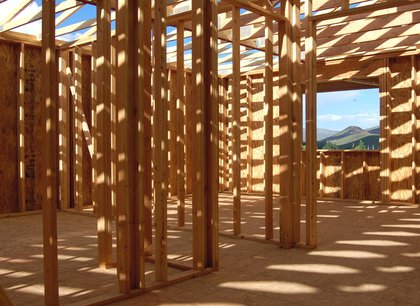 For the second week in a row, the government has released promising numbers for construction, though there still remains considerable room for improvement.
According to the latest data from the Census Bureau, construction spending in October rose 0.8 percent from September and 5.3 percent from October 2012 to a seasonally adjusted annual rate of $908.4 billion. For the first 10 months of 2013, construction spending has risen 5.0 percent compared to the same time period in 2012.
Residential Construction Flat this Fall?
As is always the case with economic data, the specifics of the Census Bureau's findings were quite nuanced:
In a little twist of topsy turvy, it was public construction, rather than private construction, that led October's increases. Public construction spending was up 3.9 percent from September to October, while education construction was up 8.5 percent and highway construction up 0.6 percent.
Meanwhile, private construction spending was down 0.5 percent, with residential construction down 0.6 percent and nonresidential down 0.5 percent.
Of course, that's not quite the full picture with residential construction. As Bill McBride pointed out on his Calculated Risk blog, residential building has recovered 43 percent from its post-bubble low, and is up 17 percent year-over-year.
The Future is Bright for Residential Construction
McBride also wrote that even with its recent gains, residential construction is still down 52 percent from its early 2006 peak, and remains below its historical markers – meaning, of course, that there's still considerable room for improvement in the coming months.
And as we reported last week, recent numbers on homebuilding suggest builders are responding in kind to that potential. Building permits along were up nearly 14 percent year-over-year in October, with multifamily authorizations skyrocketing by 38 percent.