October would seem to be a rockin' good month for new residential home sales, but is there more to that data than meets the eye?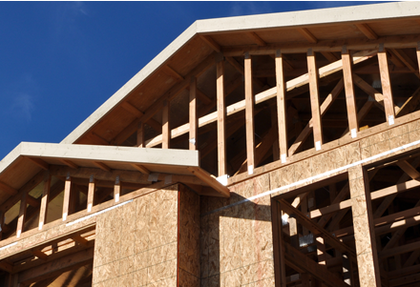 Let's start with the good news – according to the Census Bureau, new residential home sales posted huge monthly and yearly increases in October, rising 25.4 percent from September (the largest such increase since 1980) and 21.6 percent from October 2012 to a seasonally adjusted annual rate of 444,000.
Now for the more nuanced news – there's a bit more to those numbers than meets the eye. Here are five reasons why:
1. Market Volatility – First, there's that impressive monthly increase. Twenty-five percent is a hefty number, but there's been considerable volatility in the new home sales market lately. When we look at the three-month average (from August to October), sales are up just 5 percent year-over-year.
2. Moving Backwards – There were also considerable downward revisions to the summer's numbers, suggesting that the season's higher mortgage rates were actually more impactful than previously thought. June's sales were revised down by 0.9 percent, July's by 4.4 percent, and August's by 10 percent.
3. September Blues – And continuing on the theme of volatility, September's numbers (which were delayed by the government shutdown), were nothing to ride home about, falling 6.6 percent from August's already low numbers and 7.8 percent below September 2012, the first yearly decrease for new home sales in two years.
4. Ain't That Good News? – Still, October's numbers were not all smoke and mirrors. The new homes that are selling are going quite quickly – 69 percent of new home sales were for pre-completed units, up from just 50 percent in 2008 and 2009.
5. Persnickety Marketplace – But still, as the housing recovery soldiers on, it's worth noting again the influence of the summer's interest rate increase. For instance, the annual rate of new home sales went from 450,000 in June, to 373,000 in July, to 379,000 in August, to finally, 354,000 in September, while months-supply over that same period went from 4.3 months in June, to 5.6 in July and August, to 6.4 in September.
The housing recovery is still going strong, but we'll have to stay on our toes for those kinds of fluctuations.