Social media is an ever-evolving organism; how will it develop in the coming year?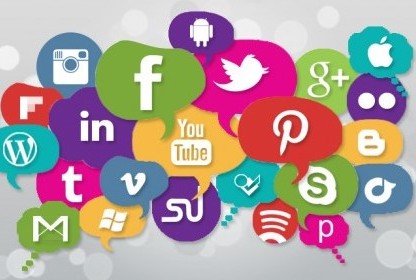 The numbers on social media are well known: 56 percent of consumers use some kind of social media; more than a billion people use Facebook, and the average user spends more than 15 hours a month on the site; and on YouTube, there are 92 billion page views a month.
Equally well known, though, is the slippery nature of social media. Just when you figure out one platform, a new one has materialized with its own fan base and its own marketing opportunities. With that in mind, here are three social media trends that you should be on the lookout for in 2014:
1. The Priority is Multimedia, Not Copy – We love words here at Chicago Agent, but even we'll accept the fact that social media is becoming more and more of a visual, multimedia-driven medium, where simple messages and easily discernible images take priority over clusters of text.
For instance, not only does Facebook's new Graph Search rank image over text, but Twitter now allows images directly in tweets; and of course, Pinterest and Instagram have flourished with exclusively photo-driven models. Expect this to become more and more of a trend on the top social media platforms.
2. Diversity is the Name of the Game – As we alluded to earlier, social media is the antithesis of static. Just when the playing field seems set, a whole new idea rips through the competition. For example, everyone knows about Pinterest, Instagram and Vine – all three are less than three years old! It's impossible to predict what will come next, but suffice to say, you'll want to keep a eye out for new, engaging mediums that seem to be catching on.
3. Rise of the Third-Party Review Sites – We've noted before the growing importance of agent ratings sites, and as Hari Raghavan recently noted on Business2Community, they'll only become more important as e-commerce grows. After all, 84 percent of buyers trust their peers over the brand they are purchasing, according to Nielsen.
Therefore, in 2014, you'll want to be especially mindful of how you're interacting with people on social media, and how your reputation will stem from those interactions.