This is part seven in a 12-part series.
Sales reluctances are tendencies that hinder sales pros from achieving a successful career in home sales. They come in many forms, including role rejection, sales call reluctance and more.
Today, we'll talk about "yielders." Those with yielding tendencies are likely to view themselves as a facilitator to the sales process rather than a leader. They also don't like to confront the buyer and may hold off delivering bad news. They are afraid of buyers being mad at them and thus, avoid conflict at all costs. Those with yielding tendencies are afraid that leading the process may come across as too pushy or self-serving.
While they think they're doing right by the customer, they're actually not doing anybody any favors.
The first step in overcoming this tendency is to change the way you think about it. The truth is this: people want to be led in the areas they are not experts in. Relationships succeed based on mutual respect and dignity. Buyers want to know that the person walking them through the process knows the process and cares about finding the best solution to their problem (i.e. whatever sent them looking for a new home in the first place). Buyers need a strong and consistent leader to take them through the process.
Once you've identified this tendency in yourself, take the plunge in changing your behavior. Step into your role as a leader. In other words: be a leader or find a new job. I'm serious. I know you've heard the phrase "lead, follow or get out of the way." If you're an X-Factor sales pro, you must lead, or you may as well find another career. Joel Barker defines a leader as a person you follow to a place you would not go on your own.
As the leader in the sales relationship, you dictate the flow, pace and direction of the visit. I'm not telling you to be an overbearing jerk. Quite the contrary, actually. If your customers are looking for a new home, then they're not satisfied with their current situation. And you are the one who can help your clients reach their goal – you know the most about the process, the homes and the community.
Leading doesn't mean that you do all the talking, either. Again, it's the opposite. Ask the right questions and listen (really listen) to the responses. That's how you'll be able to identify the right destination and walk them towards it.
You're doing your customers a favor by helping them reach their goal, not by sitting back and observing the process. See yourself as a human GPS or a tour guide and lead your customers where they're trying to go.
---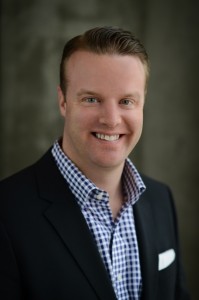 Jason Forrest is a sales trainer; management coach; member of the National Speakers Association's Million Dollar Speakers Group; and the author of three books, including his latest, Leadership Sales Coaching. One of Training magazine's Top Young Trainers of 2012, Jason is an expert at creating high-performance sales cultures through complete training programs. He incorporates experiential learning to increase sales, implement cultural accountability, and transform companies into sales organizations. In 2013, he won a Gold Stevie Award for Sales Training Leader of the Year.  "http://www.forrestpg.com/" www.forrestpg.com