Homebuilder confidence declined a smidgen in January, though it remained in positive territory.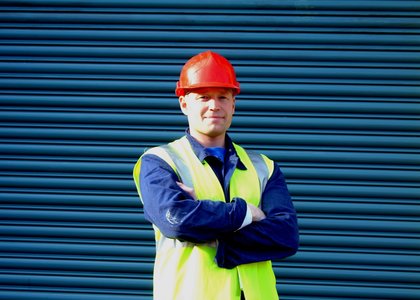 Builder confidence for the newly built, single-family home market declined a single point from 57 to 56 in January, according to the latest Housing Market Index from the National Association of Home Builders (NAHB).
Even with the decline, though, it was still a positive reading for builder confidence; after all, any number above 50 indicates that more homebuilders see market conditions as good than as bad.
Builder Confidence and the Housing Recovery
Rick Judson, the NAHB's current chairman, said that builder confidence is holding firm.
"Following an unexpected jump last month, builder confidence has essentially leveled out and is holding at a solid level," Judson said. "Many markets continue to improve and this bodes well for future home sales."
Derived from a monthly survey that the NAHB has been conducting for 25 years, the Housing Market Index focuses on a number of areas in homebuilding:
The component of the index gauging current sales conditions slipped one point to 62, while the component measuring expectations for future sales fell two points to 60.
Meanwhile, the component gauging traffic of prospective buyers fell three points to 40, likely because of the slower winter market.
And of course, there was regional nuance to the index – both the Northeast and West rose four points to 42 and 63, respectively, while the South held firm at 56 and the Midwest fell a point to 58.
David Crowe, the NAHB's chief economist, reiterated that the market fundamentals are good for builder confidence, moving forward.
"Rising home prices, historically low mortgage rates and significant pent-up demand will drive a continuing, gradual recovery in the year ahead," Crowe said.
Interested in some historical perspective on the Housing Market Index? See our graph below.