Wally, a real estate agent, knows he needs to reach out to a prospect that a former client introduced him to, but he's hesitant. The trouble is, he recognizes the referral's name—she's an anchor for the top news channel in town. He feels that he isn't suitable enough to work with her. Wally is suffering from social self-consciousness—the next in our series on the sales reluctances that keep agents from earning what they're worth. According to Behavioral Sciences research, social self-consciousness call reluctance  "an emotional condition that makes salespeople feel inferior to prospective buyers they consider socially or economically better off."
Agents: If you recognize yourself in this scenario, there's no need to be ashamed, feel awkward or inadequate. Every person in professional sales has some form of call reluctance, and confronting these hindrances is one of the best ways to achieve breakthroughs and reach the next level of success. Now is the time to address your sales reluctances candidly and get support from your coaches and others in the position to help you move forward. This is an exciting and potentially life-changing opportunity.
Brokers: Sales reluctances are perfectly natural tendencies and there's nothing "wrong" with an agent who exhibits a tendency toward social self-consciousness or any other reluctance. Coaching agents through their sales reluctances is just another opportunity you can make a big difference in their careers.
Whether you're an agent or a broker, you can recognize this reluctance in Wally, in yourself, or in agents who pull back from leading clients they do have. They'll think that since the prospect has often been through the process four or five times before, they probably know everything and don't need the agent's leadership. I always challenge this mindset because often, the last time they bought a home was during the Reagan administration and a ton of things have changed. Even if they bought five years ago, a lot has changed. It's an ever-changing industry and you are just the person to lead them through.
So how does one overcome this tendency? No matter who the client is, the answer is to always treat them with respect and earn respect by teaching them something new. In addition, the most basic tenant of selling— providing a solution to their problems—applies in every situation. As usual, it's also about changing your thinking. If you recognize yourself or one of your agents in this reluctance, then work on reconditioning. The first way to recondition is to change the way you think about the people you're intimidated by. If you believe they are better than you because of their role or status, you'll never be able to approach them confidently. Next, take baby steps and hold yourself accountable to making a certain number of calls to the very people you tend to avoid. Get others involved in holding you accountable. The only way to grow is to admit the reluctance and face it. Then you'll be unstoppable!
---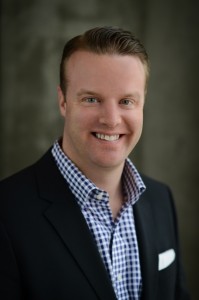 Jason Forrest is a sales trainer; management coach; member of the National Speakers Association's Million Dollar Speakers Group; and the author of three books, including his latest, Leadership Sales Coaching. One of Training magazine's Top Young Trainers of 2012, Jason is an expert at creating high-performance sales cultures through complete training programs. He incorporates experiential learning to increase sales, implement cultural accountability, and transform companies into sales organizations. In 2013, he won a Gold Stevie Award for Sales Training Leader of the Year. "http://www.forrestpg.com/" www.forrestpg.com