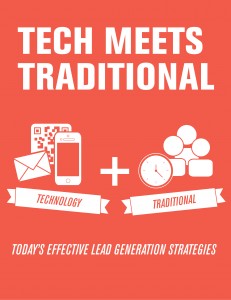 Realtors looking to get an edge in their market often try a variety of lead generation sources before finding the method that works best for them. With evolving technologies such as social media and smart phone apps opening up new ways to reach potential clients, agents can integrate these networking tools into their lead generation strategies. However, tried and true methods often remain their best sources for bringing in new clients.
Dianne Moore, managing broker at United Real Estate, took her business online during the late 1990s, not long after becoming a realtor in 1997. Before moving to her current managerial position a few years ago, she made extensive use of social media including Facebook, Twitter and LinkedIn to cultivate clients. Facebook was her top lead generator among those platforms but the technology wasn't easy for her to use initially.
"You have to understand your clients," Moore said. "Once you understand the person on the other side of the table, and you understand what they're looking for in terms of communication you can understand what it takes for that communication to happen. There's a weird balance between letting people know you're in real estate and giving them a pitch. You have to find that balance."
While she believes in attempting new ways of finding leads, Moore believes that too many agents try an approach once and then reject it without ever making adjustments. Instead of sticking with an approach and modifying it as needed, they waste time and energy in trying everything at once.
Moore considers face-to-face encounters at open houses and networking with friends and family to be the most profitable means of picking up new leads. The agent doesn't have to work to establish a relationship or expend resources, so long as he or she remains in contact.
"That will always be the best because it's warm, there's already a relationship," she said. "That one will always be a number one winner and it's the least expensive to do generally because it's already warm. So it's kind of win-win because it's the most successful and the least expensive."
Moore described open house events as another opportunity for warm contact, where realtors can meet face to face with potential clients and make a good impression.
"It's just warm to the senses," she said. "It's not cold on paper. It's not cold on a screen."
Moore encourages a warm approach even with leads that have gone cold. Even if a person is not ready or able to plunge into making a purchase at the moment, he or she may know someone else who can. By treating these leads with respect, Moore can boost her network of potential contacts and referrals.
Debbie Levine of Greenwood King Properties' Kirby office also prefers a personal approach. She works mostly from referrals, rather than using online channels. Her office does utilize multiple listing services, but she values networking and making contacts through friends, family and past clients.
"Oh, we are using MLS. I guess leads come in that way, but I don't do Facebook or Twitter for my business," Levine said. "Zillow's lead generation services didn't turn out for the best for either side, in my opinion."
Levine, who has been in real estate since 2000, advises realtors to keep in contact with their past clients. She uses a combination of mailers, phone calls, parties and dinners to keep in touch. Typically, she can sign a seller up in one or two visits. If the lead doesn't look like it's going to pan out, she tells the seller that they aren't a good fit. An interested potential client who has been treated with respect may ultimately change his or her mind.
When Levine first started in the industry, she didn't have any contacts and built her network from the ground up. Her referral system has worked so well for her that she has stuck with it. The network began growing from the start, when she first began working the phones at Greenwood King, getting leads from sellers and doing open houses.
"To be quite honest, I haven't really tried anything else," she said. "I'm always willing to explore new avenues, I just haven't done it."