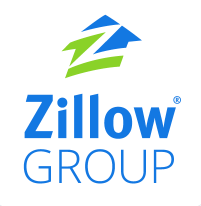 Zillow yesterday completed its acquisition of Trulia, shelling out $2.5 billion for its former rival and forming the "Zillow Group," the parent company that will now house not only the Zillow and Trulia brands, but also StreetEasy and HotPads.
Though nothing has yet been announced, Zillow Group stated in a release that it will offer "shared services and marketing platforms" later in 2015.
"A Pivotal Day in Online Real Estate"
Spencer Rascoff, Zillow Group's CEO, spoke exuberantly about the acquisition.
"This is a pivotal day in online real estate and we couldn't be more excited to welcome Trulia to Zillow Group,"  Rascoff said. "Each of our brands share a consumer-first philosophy, and our powerful combination of insights and expertise will drive even greater innovation for consumers, empowering them with essential information they need to make critical financial decisions. Our combination will also enable real estate professionals to more efficiently and easily reach the nation's largest audience of engaged buyers, sellers and homeowners, and extract even more value from their advertising."
Paul Levine, previously Trulia's chief operating officer, will now work as the president of Trulia, reporting to Rascoff. Pete Flint, co-founder and former CEO of Trulia, has joined the Zillow Group board of directors, as has former Trulia board member Greg Waldorf.
A Sad Day for 350 Zillow Group Employees
Of course, this being an acquisition, not everyone safely made the journey to the new company. According to the Zillow Group release, both Trulia and Zillow have eliminated around 280 positions for redundancy reasons, and by the end of the second quarter, they will cut another 70 positions; that said, Zillow Group still represents a large workforce of 2,000 individuals.