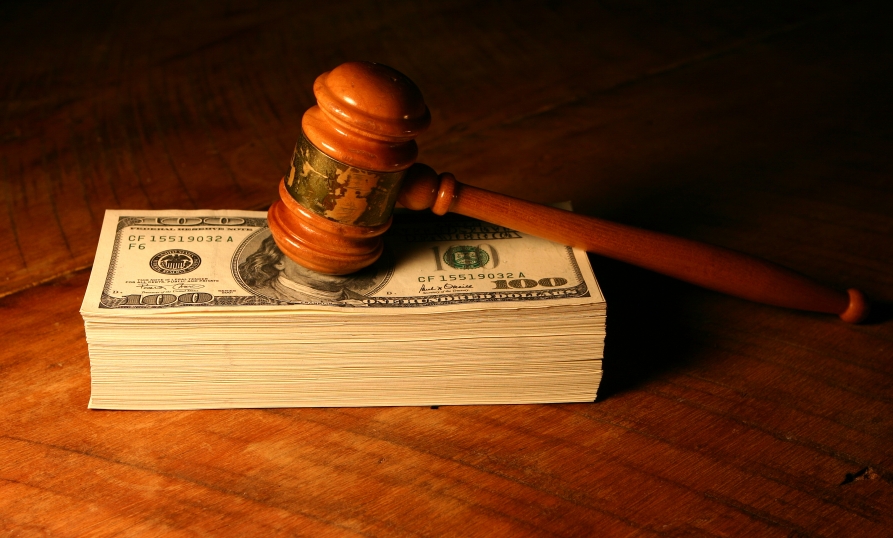 Making tax collection More of a Pain
He must have had a lot of time on his hands: on Jan. 28, 2015, Timothy Andrew Norris, a 27-year-old Wichita Falls resident, decided to take his frustration out on the tax office. He attempted to pay his $600 property taxes in $1 bills. A Wichita County Tax Assessor Collector reported that Norris had folded the dollar bills so tightly that it took officers six minutes to undo each bill. He was accused of attempting to sabotage the efficiency of the Tax Collector's Office and was asked to leave, but he refused and was charged with criminal trespassing. When a police officer went to take him away, Norris pulled away twice and was charged with resisting arrest. His bail was set at $500. More details on that story:http://bit.ly/16UeFnt
"Do you like scary movies?"
There have been floods of suspicious phone calls to real estate agents from a man posing as a prospective buyer who then takes the conversation to an uncomfortable level. Female agents in Massachusetts reported getting strange calls from a man late last year, and the San Antonio Board of Realtors in Texas recently issued a warning to its members after 50 female agents said they received harassing phone calls or text messages from a man who repeatedly requested in-person visits. Could the two men be the same? Now, the Virginia Association of Realtors is warning their real estate professionals about similar phone calls. In San Antonio, female agents say the man has been leaving strange messages, sending photos of himself and discussing personal information of the agents, such as their maiden names. The man used the name "Michael" and has a phone number area code of 210. But the Virginia Association of Realtors reported that the man is calling from a blocked number that does not show up on agents' caller IDs – Virginia female agents were receiving persistent calls from a man requesting they show him houses after dark in isolated areas by themselves, and refuses to meet the agents during the day in their offices or in public places to sign paperwork first. Read the full (creepy) story here: http://bit.ly/19g0L0S.
This type of pranking is illegal
Kathy Rowe, a 53-year-old woman from San Diego, bid on her "dream home" in Carmel Valley in 2011, but lost in a multiple-offer situation to Janice Ruhter and Jerry Rice. A "devastated, heartbroken" Rowe decided to start playing what she calls pranks on the couple, including billing the couple for $1,000 worth of adult diapers and magazine subscriptions they didn't order, advertising a fake New Year's Eve party at their home and sending Valentine's Day cards to neighbors' wives with Rice's name signed to them. Long story short, Rowe was recently sentenced for stalking, and she even shared her side of the story on Feb. 13's episode of 20/20 on ABC. Read the full story on newser.com:http://bit.ly/1AvkqG4.