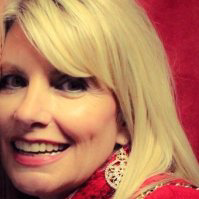 What was your first job in the realty industry? I bought and sold one of several homes for my husband and myself. I love the area's real estate industry, and the fabulous people I work with. Helping someone buy a home is not a job; it's a privilege.
What do you do to relax when you're stressed? Rely on my strong faith and close friends and family. I'm also an avid reader and movie buff.
Where did you grow up? I'm from Midland, but with my dad being in oil and gas, I ended up growing up in Texas, New Mexico and Arizona. It helped me understand the excitement and challenges of "moving around." I enjoyed it.
Growing up, what did you want to be? An encouragement to someone else.
If you could have lunch with a well-known figure (living or not), who would it be? My dad passed in 1999 and my son passed in 2009. I so look forward to the day I can again set down for lunch with them.
Where is your favorite place to hang out? Market Street and Hughes Landing in The Woodlands. And who doesn't love the Houston Galleria?
What do you love most about the industry? The people and team I'm honored to work with, as well as the privilege of great return clients. It's no small thing for people to invite you into their homes and inner circle.
How do you distinguish yourself from the crowd of agents? I get up, dress up and show up everyday. You can count on me to be prompt, positive and bring a smile.
What is the most difficult aspect of your job? You must be prepared for challenges inside most real estate transactions. Sometimes the stars don't line up exactly and timing can be an issue.
Where do you go to network and meet new clients? The Woodlands Country Club, Market Street and Hughes Landing – to name a few.
What has been your greatest accomplishment? Simple faith.
What was the last good movie you saw or book you read? Loved The Intern. War Room was so inspiring. Currently reading a book about maintaining a pure diet titled "The Beauty Detox Solution." I also read most things James Patterson and John Grisham write.
What is your favorite restaurant? We have amazing restaurants in The Woodlands and Houston areas. Too many to name just one.
Architecturally speaking, what is your favorite building in Miami? I love the new architecture.
What kind of car do you drive? I prefer an SUV.
Smartphone or paper? Smartphone mostly, but for certain clients paper works better.
What is your favorite city after Houston? The Woodlands.
In 10 words or less, what is your advice for someone new to the industry? Confidence, preparation, organization, respect, honesty and a strong work ethic.
What's your favorite real estate iPhone/Android app? I use a few but my favorite is HAR.com.
Who are your favorite people to follow on Twitter? MikeSeder, RE/MAX The Woodlands and Spring, and Houston Agent Magazine.
Do you want to be featured in our Agent Snapshot? Fill out our questionnaire, and you'll be featured too!