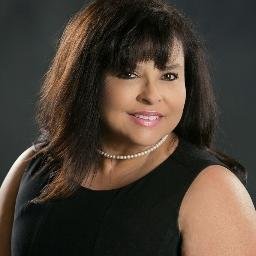 What was your first job in the realty industry? Selling my own house. I had contacted an agent from one of the biggest firms, but my house was not showing and I was feeling that it was not given the proper attention. So I started marketing it myself and held my own Sunday open houses. In my second open house, I found a buyer for my house and I called my agent and told her to do the contract. At that time, I met so many different people that wanted to buy that I decided to quit my job and dedicate my life to real estate.
What do you do to relax when you're stressed? I play golf.
Where did you grow up? I was born in El Salvador, but came to Houston at a very young age. I feel that I grew up in Houston.
Growing up, what did you want to be? A doctor
If you could have lunch with a well-known figure (living or not), who would it be and why? I would love to have lunch with President Obama.
Where is your favorite place to hang out? City Center
What do you love most about the industry? I love the Houston business scene because of the diversity. It is the best place to run a business and the real estate is always hot.
How do you distinguish yourself from the crowd of agents? I have a company that provides real personal service, and every listing, buyer and seller counts.
What is the most difficult aspect of your job? Putting up with lenders that take too long to close
Where do you go to network and meet new clients? NHPO meetings and socials. I do a lot of festivals and carnivals.
What has been your greatest accomplishment? Opening my own real estate company
What was the last good movie you saw or book you read? The last good movie I saw was Star Wars. I'm a fan of the series.
What is your favorite restaurant? Chama Gaucha
Architecturally speaking, what is your favorite building in Houston? The Transco Tower
What kind of car do you drive? A Mercedes
Smartphone or paper? Both
What is your favorite city after Houston? Cypress
In 10 words or less, what is your advice for someone new to the industry? Study the city and its cultures and be open to different possibilities.
What's your favorite real estate iPhone/Android app? HAR
Who are your favorite people to follow on Twitter? Joel Osteen