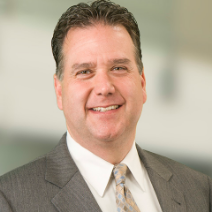 What was your first job in the realty industry? I was relocation director for Bernstein Realty from 1993 to 1996.
What do you do to relax when you're stressed? Work out at the gym or play Frisbee with my Australian Shepherd Ziggy. Also love to listen to my '80s rock 'n roll.
Where did you grow up? Tulsa, Oklahoma. My parents, who were in the oil industry, were transferred to Houston in 1986. I came down full time 1989 after graduating from Oklahoma State University.
Growing up, what did you want to be? I thought I would own and run night clubs. I was a DJ in college and wrote several papers on the topic in college. I ran night clubs in Houston before getting into residential real estate sales.
If you could have lunch with a well-known figure (living or not), who would it be and why? The Allen Brothers who originally started developing Houston. What were they thinking? Crazy or brilliant?
Where is your favorite place to hang out? My backyard. Don't mind the bar at the San Luis hotel overlooking the Galveston Beach when I can find the time.
What do you love most about the industry? No two days are alike and there's never a dull moment! From learning new technology, visiting a different area of town and always meeting new people, there's no boring 9 to 5 here.
How do you distinguish yourself from the crowd of agents? My cool, calm and no nonsense approach to the business. I love technology and how we can apply that to selling real estate, but it always comes back to the basics.
What is the most difficult aspect of your job? I tell clients I'm often like the doctor they need to visit. You might not like what I have to say, but you know you need to hear it. Having someone that is "on your side" means you will be upfront and tell your clients what they need to know to make those difficult decisions.
Where do you go to network and meet new clients? Alumni meetings and various Q & A forums online.
What has been your greatest accomplishment? Receiving the Top Producer award at Bernstein Realty four times in my 23-plus year career. Recently losing 25 pounds was kind of nice too!
What was the last good movie you saw or book you read? I don't go the movies too often and my "reading" is mostly industry related. I did finally see the new Star Wars movie (a year late I think!)
What is your favorite restaurant? Goode Company Taqueria & Hamburgers on Kirby just south of Highway 59. Best breakfast before a Texans Game!
Architecturally speaking, what is your favorite building in Houston? The Williams Tower stands out to me. Simple, but very tall. Love the spot light at night. You can see it from almost anywhere in Houston!
What kind of car do you drive? A 2009 Jaguar XF. (But I'm looking at a 1979 Trans AM for fun!)
Smartphone or paper? Both
What is your favorite city after Houston? Steamboat Springs, Colorado
In 10 words or less, what is your advice for someone new to the industry? If you don't understand it, learn more about it!
Who are your favorite people to follow on Twitter? I'm not on Twitter. I love to follow email newsletters from HBJ, Inman News, RISMedia, TAR (LinkedIn page), Houston Agent magazine, Chronicle RE and Business sections, Yahoo Real Estate and many others.